Big Business Missing Window To Reshape Republican Party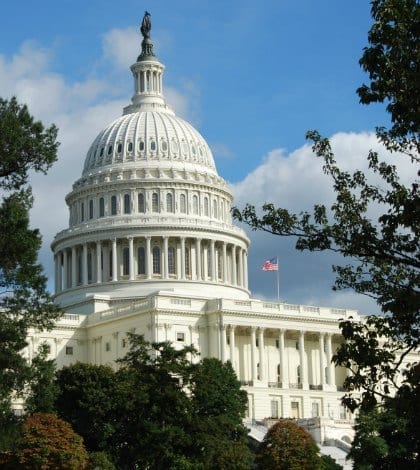 Business industry leaders swore to use strategic campaign funding to assert influence on a Republican party that increasingly has cowed to groups  that don't represent the interests of corporate America – including by shutting down the government for 16 days in October – but to date they haven't followed through, Politico reports.
"Business isn't taking on sitting lawmakers responsible for grinding legislative business to a halt on Capitol Hill. It isn't backing many candidates early. And it hasn't cowed conservative groups fueling challenges to incumbent senators."
The result, the paper's Anna Palmer says, is a Tea Party hardly chastened for its extreme stances preparing to further its influence in Congress. And where the Tea Party was once a grassroots movement fueled more by ideology than Wall Street cash, this year political groups associated with the far-rightgroup have already spent $28 million against House and Senate Democrats, and may spend $27 million against Sen. Kay Hagan (D-N.C.) alone.