Biographers: He Wasn't There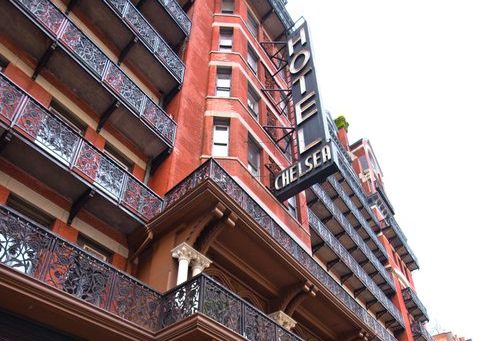 Few living adults have had their early career lives more closely scrutinized by scholars than 81-year-old Bob Dylan. One biographer tells Rolling Stone reporter Andy Greene that it would be impossible for what was alleged in a recently filed sexual assault lawsuit against Dylan to have occurred within the claimed time frame. The lawsuit, filed in New York state court, alleges that Dylan "befriended and established an emotional connection with the plaintiff, J.C., to lower her inhibitions with the object of sexually abusing her, which he did …"
The abuse is said to have occurred  in Dylan's apartment at the Chelsea Hotel in New York over a six-week period, "between April and May of 1965," when the plaintiff was 12 years old. But biographers  and "Dylanologists" who have poured over the history for years put Dylan overseas for the entire month of May in 1965, and on a tour of cities on the West Coast for much of April – with the exception, according to biographer Clinton Heylin, of a brief period in mid-April. "If Dylan was in New York in mid-April, it was for no more than a day or two," says Heylin. "Woodstock was where he spent most of his time when not touring. And if he was in NYC, he invariably stayed at his manager's apartment in Gramercy, not the Chelsea."
The Rolling Stones article, giving the plaintiff case the benefit of doubt, considers the possibility that J.C is misremembering the time frame, and it notes that Dylan did live at the Chelsea later in 1965 and early 1966, along with his future wife Sara Lownds and their newborn son.
Presented with some of the historians' claims by a reporter for the UK's Daily Mail, Daniel W. Isaacs, an attorney for the plaintiff, maintains that during Dylan's tours there were schedule gaps during which he returned to the Chelsea. "There's all sort of things we found that back up her claims, on the internet, various sources and blogs and all that," Issacs said. "A lot of research went into this. We'll prove our case in a court of law."
Find this article interesting?
Sign up for more with a complimentary subscription to Today's General Counsel magazine.