Black Lives Matter Ripped By Litigation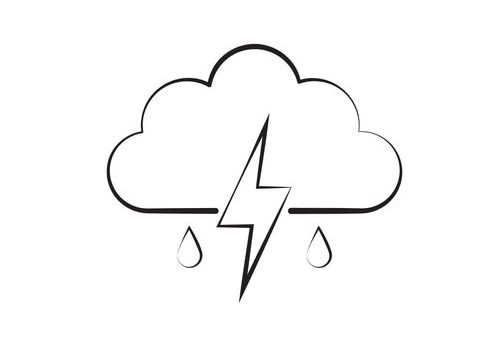 A group representing local Black Lives Matter chapters has sued the LA-based national fund raising arm of the movement in a dispute that's said to have been brewing for months if not years. The plaintiff group is Black Lives Matter Grassroots Inc., which according to its 2021 Action Report represents 26 chapters both in the U.S., including chapters in Los Angeles, Atlanta, the Twin Cities, Detroit, and in two prisons, and in Canada and the UK. The group is represented by attorney Walter Mosley, who heads both the Corporate and Entertainment and Media & Technology practice groups at Mosley & Associates in Los Angeles.
Defendant BLM Global Network Foundation was set up in 2017 "as an administrative organization to raise funds to provide financial support for local-level community efforts of BLM Grassroots," according to a complaint filed on August 31. "BLM organized the Black Lives Matter Global Network Foundation ("GNF") as a matter of convenience to collect donations and fulfill certain administrative duties for BLM," the complaint says.
Defendants also include Bowers Consulting Firm and Shalomyah Bowers, "a consultant whose firm was paid $2m by the foundation in fiscal year 2020," as described in an in-depth article about the lawsuit in The Guardian. In the complaint, Bowers is accused of using BLM as his personal piggy bank and "siphoning more than $10,000,000 in 'fees' from BLM donors."
The claims include fraud, conversion, and unfair business practices under California's Unfair Competition Law. "The assets that we built, the financial resources, the social media platforms and the name 'Black Lives Matter' have been taken from us and are under the control of consultants," said BLM Grassroots Co-Director Melina Abdullah at a press conference, reported in The Guardian article. Appearing with her were Dr. Yusef Salaam, one of the exonerated Central Park Five, and families of a number of people killed by police.
In a statement posted online, BLM Global Network Foundation attorney Byron J. McLain, a partner in the Los Angeles office of Foley & Lardner, says that the foundation "has only made payments to Bowers Consulting Firm since 2020 pursuant to its fully executed and legal contract with Bowers Consulting Firm." McClain's post includes a link to what he describes as an independent audit that makes clear there was no siphoning of money, no fraud and no abuse. The plaintiffs are either blatantly lying in order to garner "salacious news headlines" or failing to do their due diligence, McClain says.
The foundation's board of directors also issued a statement, calling the allegations against it "slanderous and devoid of reality." They maintain the BLM Global Network Foundation is "a non-profit philanthropic organization committed to managing its current assets transparently and with accountability under its new leadership team," and that it has "no desire and little time to put private business out in the street. " However, it adds, "Melina Abdullah, BLMGR, and its leadership seem intent on fighting publicly about their desire to control the entirety of Black Lives Matter."
Los Angeles Times columnist Erika D. Smith has followed the evolution of this split and is clearly disheartened by it. She cites a recent Pew Research Center survey that found Black Lives Matter is perceived as far and away the most effective and reliable voice for black liberation in the nation, more than the NAACP, the Urban League, the Congressional Black Caucus, and even the Black church. The current split in the BLM movement, she says, has been brewing for more than two years and likely began shortly after the murder of George Floyd in May of 2020, an event which, tellingly, was followed by a large influx of money. – Today's General Counsel/DR
Find this article interesting?
Sign up for more with a complimentary subscription to Today's General Counsel magazine.