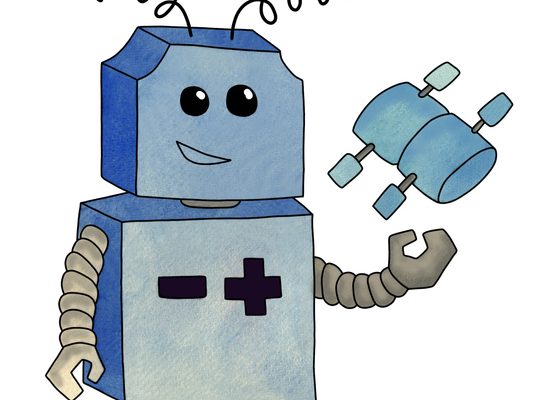 An attorney and chief copyright officer for a Canadian university considers a speculative question that recently surfaced for real. For now and for the foreseeable, even as we hurtle toward the singularity, it has a clear answer: No.
Nor can it transfer rights to its "owner," the author explains in a post on website Hypebot. What happened is that early in March the U.S. Copyright office refused to register copyright for a work of art whose creator was identified in the application as "Creativity Machine."
"It is interesting to note," says the writer, "that had the proposed author not admitted this fact, the registration probably would have issued." He explains why it didn't, pointing to the Compendium of US Copyright Office Practices. Although relevant provisions don't specifically mention creativity machines, they state that the Copyright Office will register only work created by a human being. Monkeys and "divine beings" are cited as example of parties whose creations are not eligible.
Find this article interesting?
Sign up for more with a complimentary subscription to Today's General Counsel magazine.