Communication Is Key for General Counsel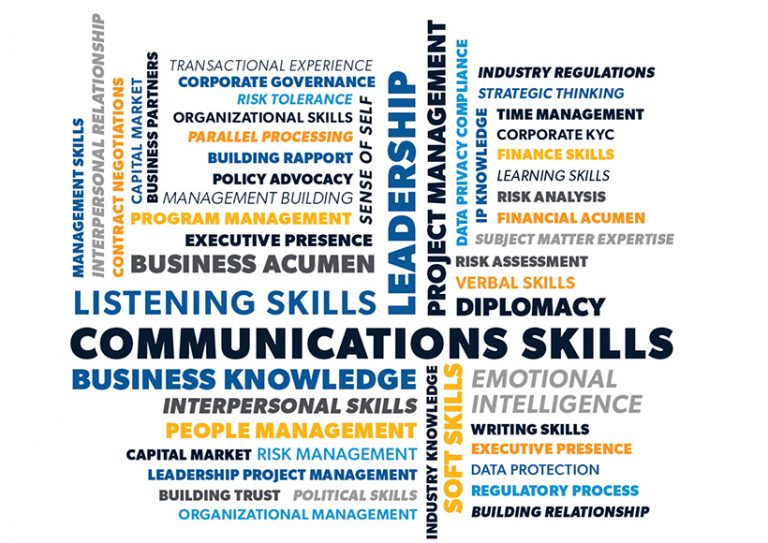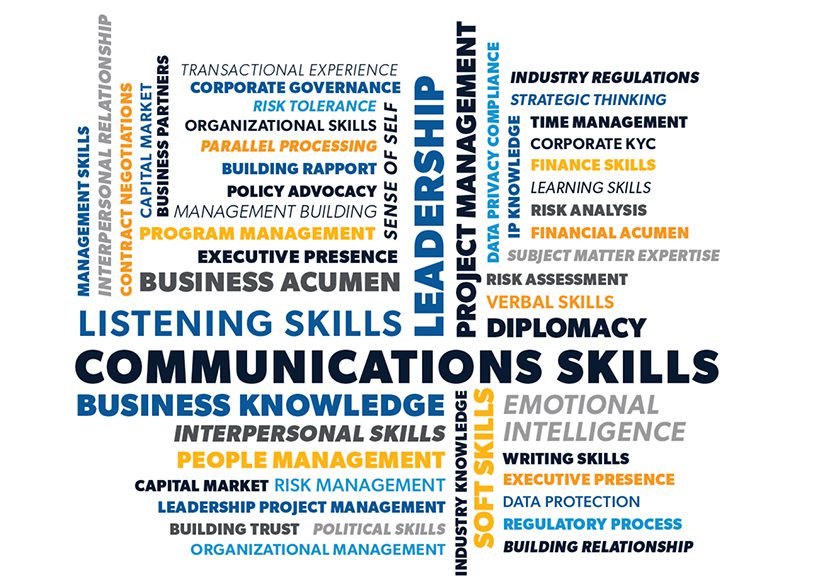 Recent columns addressed how general counsel can effectively partner with their peers in the C-Suite. A common thread was open communication and connecting. With that in mind, it is no surprise that when our firm surveyed 150 current GCs and asked them to identify what they wished they had known when they first assumed the role, they put communication skills front and center.
Lawyers are generally thought to be good communicators. However, based on over two decades of experience interviewing lawyers for new jobs or about their hiring needs, that surprisingly is not the case. There are as many personality and communication styles out there as there are types of lawyers. Not all are effective for the C-Suite.
A key component of effective communication that lawyers tend to do well with — and should continue to hone — is logical and organized presentation. Linear communication is easy to follow for the majority of your C-Suite colleagues and business partners, and will help you connect and present your points.
Lawyers go wrong when they do not keep it simple. The number of lawyers I have heard ramble on and on is enormous. If you have ever talked to someone who tells you way more than you need to know, then you understand the feeling. You do not want to be that person.
Hand in hand with logical order and keeping it simple is what could be the most important key to effective communication as a GC — listening. Are you being responsive to what your colleagues, investors, vendors, suppliers or outside counsel are saying? Active listening will allow you to get the entire message, not just individual points. If you are listening, you will be able to provide the best legal advice for the company. All our in-house clients are looking for a GC who will offer solutions — not just identify problems. As a GC, your ability to listen and respond in a concise way will allow you to better understand what is needed to move the business forward, and thus communicate effective solutions to legal issues, and business issues as well.
The GC must engender confidence and trust. How you communicate is directly related to those attributes. Spouting legalese in conversations with non-lawyer executives is off-putting, and you will end up needing to explain more and more. Use language that is appropriate for the topic and not overly focused on your legal knowledge. Instead, make it focused on your knowledge of the business.
Understanding your non-verbal communication will also help you in a GC role. Your posture and tone reflect more than you may be aware. Confidence in how you present is important, with the caveat that displays of overconfidence highlight your insecurities. Be aware of your body language and that of others. Are they congruent or opposed? That can tell you if you are connecting.
The proliferation of video, emails and texts means communication is not just in person anymore. Make sure your written communication is clear, short, light on legal nomenclature, reflective of the audience and responsive to what information is needed. When you are on a video conference, find a way to look at the camera and connect with the people on the other side of it. Yes, you'll need to work at that for it to become natural. 
Building rapport takes time, but effective communication helps shorten that time frame. Understand your style and how you can improve. Acknowledge others' styles to help you connect with them. The best lawyers, orators and leaders work on communication skills continually.
Andrea Bricca is a Partner with global legal search firm Major, Lindsey & Africa. She matches employers and lawyers to advance organizational and career goals.
Article originally appeared in Today's General Counsel's digital magazine:
Find this article interesting?
Sign up for more with a complimentary subscription to Today's General Counsel magazine.