Covid-19 and Intellectual Property Protection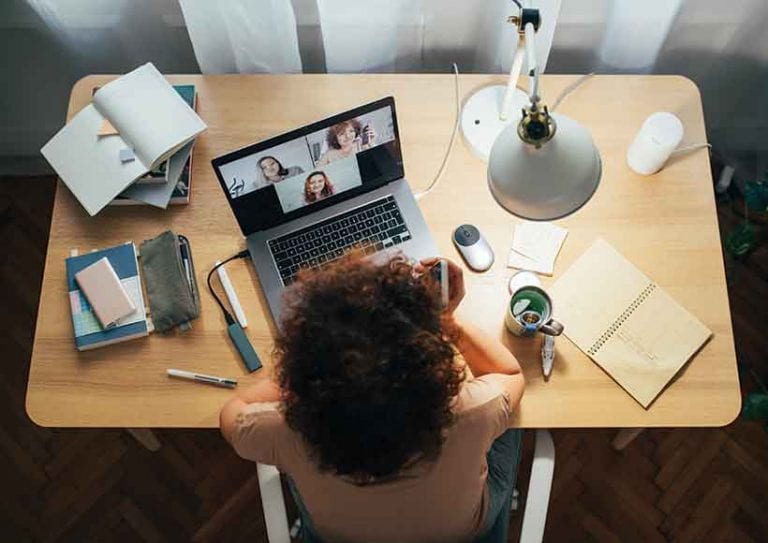 Trade secret litigation is rising. Following the enactment of the Defend Trade Secrets Act in 2016, protection for trade secrets was placed on par with federal protections for other intellectual property — but without the risks and hurdles associated with registration and disclosure. 
According to a report on trade secrets litigation by Lex Machina, trade secret case filings in federal court increased 30 percent between 2015 and 2017 following the passing of the Defend Trade Secrets Act. Employee turnover and mobility, the digital world, and the framework of statutory protections will inevitably result in trade secret litigation for years to come. Adding to those factors, the onset of the Covid-19 public health crisis rushed companies into unprecedented circumstances, with increased risk of loss of confidential information.
Historically, employers were mostly concerned with employees leaving with hard copies of documents containing trade secrets and handing them over to a competitor. In the digital age, however, employers became increasingly concerned about the theft of electronic versions of trade secrets. Due to the remote workforce made necessary by the pandemic, employers are balancing the need to protect trade secret information with their employees' need for access to those trade secrets to perform their duties.
Trade secret holders must show efforts to safeguard information in the remote working environment.
Additionally, there can be eavesdroppers on video conferences where confidential information is discussed. This results in greater risk and more opportunities for trade secrets escaping protections implemented by companies.  
Knowing what trade secrets are is a critical first step in formulating a plan of protection. Trade secrets can include many different types of information, for example, formulas, product specifications, manufacturing methods, source codes, marketing strategies, customer or supplier lists, and pricing information or cost structure. To qualify as a trade secret, information must give its owner a competitive advantage over competitors, not be generally known or readily ascertainable to the public, and derive economic value from its confidential nature.
Companies should inventory their trade secrets — identifying what the company considers a trade secret and assessing whether any new or additional information should also be designated a trade secret. Steps should also be taken to assess the measures implemented to safeguard this information both internally and externally. 
PROTECTING TRADE SECRETS WITH A REMOTE WORK FORCE
In court proceedings, trade secret holders must show efforts to safeguard information and prevent unauthorized disclosures. Companies must be able to demonstrate that those measures were reasonable under the circumstances, including the remote working environment during the Covid-19 pandemic.
Examples of proactive measures to reduce risk of unauthorized disclosure of trade secrets in the work-from-home environment include the following: 
• Implement written policies regarding the confidentiality of trade secrets. Consider having employees sign an acknowledgement documenting their receipt and understanding of the policy. Remind employees of the policies and their duty to maintain confidentiality of certain company information.
• Consider having employees with access to trade secrets sign non-disclosure agreements (NDAs) or confidentiality agreements. Remind employees subject to such agreements of those obligations and that remote working does not change or excuse those obligations.
• Evaluate the virtual "fence" or "security guards" protecting trade secrets and identify whether the company should assess vulnerabilities. Consider requirements for password complexity, utilizing virtual private networks with multi-factor authentication and prohibiting use of unsecure home or public networks.
• Consider restricting access to trade secrets on a need-to-know basis.
• Consider monitoring access to trade secret information by utilizing software to track access habits and alert to suspicious activity, such as unusual accessing, downloading or printing.
PLANNING FOR EMPLOYEE DEPARTURES
Examples of measures to safeguard trade secrets and minimize the risk of disclosures with departing employees:
• Perform exit interviews to remind departing employees of confidentiality obligations. 
• Consider requiring certifications from departing employees that they are aware of their obligation to maintain trade secret confidentiality after termination of employment, do not have any trade secrets in their possession, have returned or destroyed any trade secrets, and have not disseminated such information to any third parties.
• Consider performing forensic investigations of key departing employees to determine access to confidential files immediately prior to departure and whether such files were emailed or saved to an external drive. 
Employers can be brought into a lawsuit after a new employee improperly takes trade secret information from her or his former employer. Although it is not possible to completely prevent lawsuits, companies can take steps to hedge against liability for a new employee's misappropriation. Here are some examples:
• Implement a policy stating that prospective and new employees shall be notified, even at the recruiting stage, not to bring or discuss any trade secrets or proprietary information from any former employer. 
• Consider asking during the interview process whether candidates are bound by NDAs or confidentiality agreements with any past employer. 
• Consider asking new employees to certify that they are not bringing any confidential information from a former employer to their new place of employment.
Trade secret litigation will increase in the coming years, and companies must be vigilant to ensure they are protected. This is particularly true given the current work-from-home environment and the unique challenges that companies face in the Covid-19 era.
By Tim Hudson and Emily W. Miller
Tim Hudson is a Partner in Thompson & Knight's Trial Practice Group in Dallas.  He specializes in defending, preparing and trying cases involving product liability, commercial litigation, trade secrets, intellectual property and securities in state and federal trial courts and before governmental agencies.
Emily W. Miller is a Shareholder at Andrews Myers. She has experience handling a wide variety of commercial litigation matters, and represents clients in complex business disputes, including contracts, fraud, negligence, trade secret protection, fiduciary duty and corporate governance.
Article originally appeared in Today's General Counsel's digital magazine:
Find this article interesting?
Sign up for more with a complimentary subscription to Today's General Counsel magazine.