Covid Is Accelerating the Gig Economy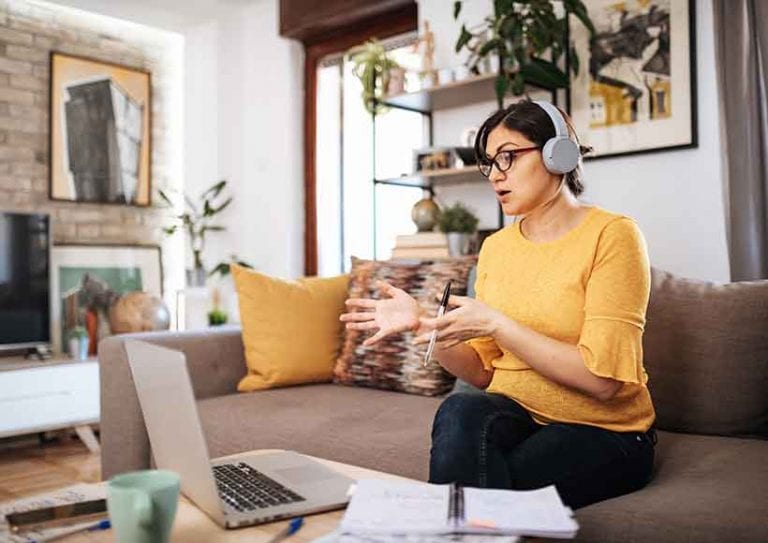 Covid-19 has accelerated a transformation of the workplace that was underway long before the pandemic. The technological revolution, combined with the need to quickly adapt workplace policies and practices to a shifting and unpredictable environment, has created novel issues for employers worldwide. 
These range from employees demanding new ways of working, to the need for entirely new skill sets in the workforce, to a greater focus on using data analytics to shape strategies and improve outcomes. 
The movement toward a stringent independent contractor test nationwide is an issue for in-house counsel to watch.
In this article, we focus on one key impact of this transition: how the realities of automation and a shift to more permanent remote work could accelerate the gig economy and independent contractor work.
Since the Industrial Revolution, technology has served as a catalyst for businesses to operate more efficiently and provide workers with more autonomy in performing their jobs. Today, advances in artificial intelligence, automation and robotics are rapidly changing how workplaces operate and how employment-related decisions are made. 
Not only did the pandemic accelerate the recognition that work can often be done from anywhere, but it accelerated deployment of the technology needed to enable remote work. The gig economy provided flexibility for workers struggling with the disruption and uncertainty of the pandemic. As companies continue to rely on more remote workforces, they will inevitably outsource more flexible functions — information technology, accounting, software and web development, to name a few — to independent contractors. 
The benefits of using independent contractors have given rise to the burgeoning gig economy we see today. Technology and automation have made it easier for companies to connect directly with independent contractors and gig workers, and to ensure that workers fit the company's needs. At the same time, we have seen more workers seeking greater flexibility in the type of work they do, along with when and where they do it.
Although gig worker jobs may eventually be supplanted by AI and automated technology, e.g., drones delivering packages and robots performing household tasks, loss of those jobs may be partially offset by the creation of new independent contractor work due to the technology itself. Companies at the forefront of developing these processes may look to independent contractors for designing, maintaining, implementing, marketing and disseminating automated technology. But this will not be an immediate shift. In the near term, innovation has clearly led to increased opportunities for workers to pursue varied avenues for earning a living.
SHIFTING LEGAL LANDSCAPE
Growing demand for independent contractors and gig workers has also led to a shift in the legal landscape, including the passage of several state laws that make it more challenging to classify workers as independent contractors.
In 2018, the California Supreme Court announced the ABC test for classifying independent contractors. A worker is considered an employee unless the hiring entity can demonstrate that: (a) the worker is free from the company's control and direction in how they perform their work; (b) the worker is performing a job that is outside the normal business activities of the company; (c) the worker is typically engaged in independent work of the same type they are performing for the company. The ABC test sets the bar much higher than the former Borello test, which was a multi-factor test focused on the company's control over a worker's manner and means of accomplishing the job. 
Although California loosened its limitations on independent contractor classification through the passage of legislation that broadens exemptions for the types of workers considered employees, California's ABC test is still viewed as a gold standard in protecting workers' rights. For instance, President Joe Biden expressed a desire during his campaign to see a "federal standard modeled on the ABC test for all labor, employment, and tax laws" implemented across the United States.      
Even as policymakers move to make it more difficult to classify workers as independent contractors, it is apparent that the gig economy will persist. Several states, including California, have passed legislation making it possible for companies to classify gig workers as independent contractors, or as their own unique category of worker somewhere between employee and independent contractor.
The passage of California's Proposition 22 has initiated a broader push towards exempting gig workers from certain independent contractor classification requirements. With big-name companies spearheading the charge, voters are sure to see more legislation providing avenues to limit gig workers from being classified as employees.
There is no question that the reality of remote work will accelerate the rise of the gig economy. However, the movement toward a stringent independent contractor test nationwide is an issue for in-house counsel to watch. It may hinder the ability of their companies to engage with independent contractors.
Above all, to address transformational workplace issues, employers must set their strategies with an eye toward the future. They will need to manage their workforces based not only on addressing the challenges in front of them today but also on seeing around corners to what lies ahead.
To download Littler's Global Workplace Transformation Initiative, which covers the rise of the gig economy and the myriad forces transforming the workplace, visit: https://www.littler.com/service-solutions/global-workplace-transformation-initiative.
By Michael A. Chichester, Jr. and Sophia Behnia
Michael A. Chichester, Jr. is a shareholder at Littler Mendelson and co-chair of the firm's Global Workplace Transformation Initiative. He counsels employers on the impact of advanced technologies and other transformational issues impacting their workplaces.
Sophia Behnia is a shareholder at Littler and a member of the Global Workplace Transformation Initiative core team. She has extensive experience defending clients against claims of independent contractor misclassification.
Article originally appeared in Today's General Counsel's digital magazine:
Find this article interesting?
Sign up for more with a complimentary subscription to Today's General Counsel magazine.