Dog Food Parody Label Doesn't Amuse Jack Daniel's. Now It's Before The Supreme Court.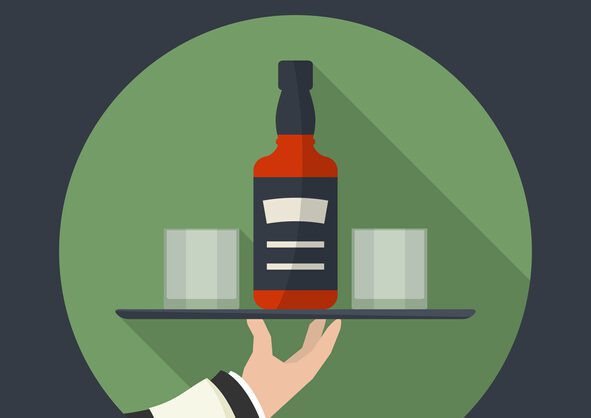 Last month the Supreme Court heard oral arguments in Jack Daniel's Properties Inc. v. VIP Products, a dispute that could shift the way courts balance the First Amendment right to free speech and trademark law. In this case, the claimed First Amendment right involved the parody of a commercial product – Jack Daniel's whiskey in its widely recognized bottle – embodied in the market presentation of another commercial product, a dog food called "Bad Spaniels" that's packaged in a recognizably similar container.
A post from law firm Crowell provides some details, including what's at stake and some of the give and take during oral arguments that "sparked laughter throughout the hearing." At times the justices appeared to be skeptical of arguments from both sides, while seeming to enjoy themselves as they fielded a case that whatever its consequences for the future of IP law, is unlikely to trigger threatening tweets or  protest demos. The oral arguments, over about an hour and a half, can be heard on C-SPAN.
Key takeaways in this case, per the Crowell attorneys, include that it revisits the so-called Rogers test, which lays out criteria for a successful trademark infringement claim., and thus that it may "shift the balancing of trademark law and First Amendment considerations."
The writers also take note of the publicity this matter has received and warn companies they should be mindful of possible PR fallout when defending a mark against perceived infringement (even though in this case it's not clear which way the publicity cuts for the distiller).
"Jack Daniel's has fetched a lot of attention in pursuing this litigation," they conclude. "Only the Supreme Court can tell us whether it has been barking up the wrong tree. -Today's General Counsel/DR
Find this article interesting?
Sign up for more with a complimentary subscription to Today's General Counsel magazine.