Employers Unlikely to Mandate Covid Vaccinations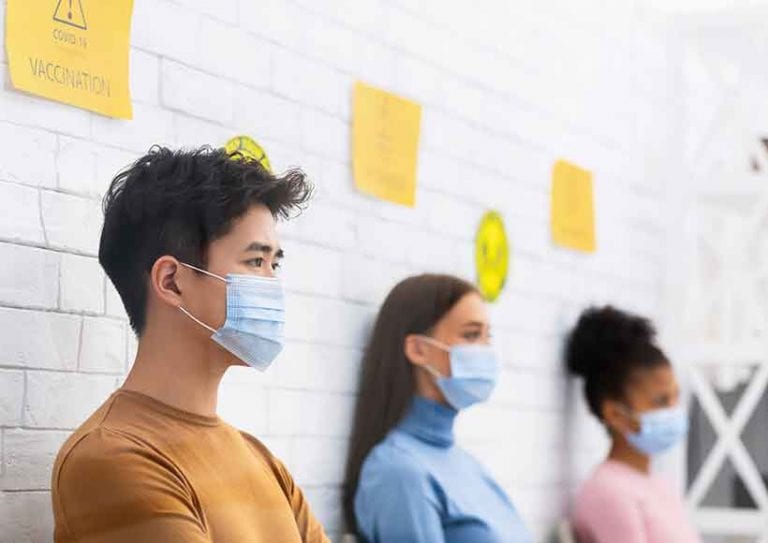 The availability of Covid-19 vaccines means hope that the end of the pandemic is in sight, but it also raises urgent legal and administrative questions for employers about mandating and/or incentivizing vaccinations, making necessary workplace accommodations, and continuing other Covid-related safety policies while maintaining a strong company culture. 
To better understand employers' perspectives on these issues, Littler conducted a survey that was completed by more than 1,800 in-house counsel, human resources professionals and C-suite executives.
Sixty-seven percent said the potential impact of a mandate on employee morale or company culture is a key concern.
When asked about mandatory vaccinations, employers expressed hesitancy. Less than one percent of respondents have made vaccinations mandatory for all employees, and just six percent plan to do this once vaccinations are readily available and/or the FDA grants full approval. Nearly half have already decided not to implement mandates.
Unsurprisingly, 64 percent of employers reported being concerned about the potential legal liabilities if an employee experienced an adverse reaction to the vaccine. Fifty-seven percent questioned the effectiveness of a mandate, given the number of potential exemptions, including pregnant or lactating workers and employees with disabilities or religious beliefs that prevent them from getting vaccinated. Forty-seven percent cited administrative difficulties with implementing such a mandate, and that figure rose to 58 percent for in-house counsel respondents.
The top two reasons had less to do with legal issues than employee relations. The main factor was resistance from employees who do not fall into a protected class but refuse to get the vaccination or generally oppose vaccinations (selected by 79 percent of respondents). Sixty-seven percent said the potential impact of a mandate on employee morale or company culture is a key concern. In the verbatim responses we collected as part of the survey, many employers are concerned that mandating vaccines would be seen as infringing upon their employees' civil liberties.
The fact that employers' top two concerns with requiring vaccinations focus on the perspective of employees who oppose vaccination, as well as the potential impact on company culture, is a telling indication of the unprecedented environment in which employers are operating.
In lieu of mandating vaccines, the survey data suggests a significant focus on encouraging employees to get the vaccine. In fact, only six percent plan not to do so. The vast majority, 87 percent, said they would share information with employees, including the benefits of vaccination and how to get vaccinated.
Others plan to offer vaccine administration at their own facility, assuming they are authorized to increase convenience (37 percent); give employees paid time off to receive the vaccine and/or recover from its side effects (33 percent); and provide incentives to employees, such as cash awards or other monetary benefits (11 percent). 
As vaccines become widely available, employers expressed concern about a potential divide in their workplaces between those who have been vaccinated and those who have not. 
Most respondents (72 percent) report some level of concern over providing reasonable accommodations to those who cannot or refuse to get vaccinated. Some employers are worried about the unfairness of forcing vaccinated employees back into the office while workers who cannot or will not vaccinate continue working remotely.
That may help explain why most employers responding to our survey appear to be decoupling remote work policies from vaccinations. Just seven percent said they would bring only vaccinated employees back into the workplace once vaccines are widely available, and only six percent said they would bring all employees back (and keep unvaccinated employees separate).
In addition, 49 percent of employers are extending remote work at least into the summer, and 37 percent are allowing employees who wish to work on site the opportunity to do so on a voluntary basis. This may buy organizations some time to make decisions about vaccination policies and other return-to-work issues. 
It is also important for employers to remember that the vaccine isn't a cure-all for Covid-19 workplace safety issues. In January, the Occupational Safety and Health Administration released guidance recommending companies continue requiring mask use and other precautionary measures even after employees are vaccinated.
Our data shows that employers appear to be following that guidance. Most will continue requiring or encouraging masks (81 percent), modifying workspaces to promote social distancing (66 percent), limiting contact in common areas (62 percent), increasing cleaning (56 percent), and conducting temperature checks or other symptom screenings (50 percent).
Covid-19 vaccines will certainly be a significant factor as employers develop plans for re-opening workspaces. But the vaccine cannot fully define an organization's plans in the coming months, and our data shows that employers are preparing well-rounded approaches to this complex issue.
To download the full Littler COVID-19 Vaccine Employer Survey Report, visit: https://www.littler.com/vaccine-employer-survey.
Barry Hartstein is a shareholder at Littler Mendelson. He leads the firm's COVID-19 Vaccination Working Group and serves as co-chair of Littler's EEO & Diversity Practice Group.
Article originally appeared in Today's General Counsel's digital magazine:
Find this article interesting?
Sign up for more with a complimentary subscription to Today's General Counsel magazine.