Former GC Of Motion Picture Assoc. Could Get 15 Years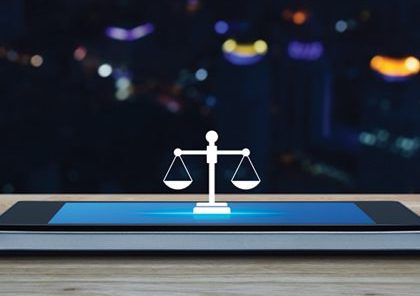 The former general counsel of the Motion Picture Association of America has pled guilty to sexual abuse and blackmail in Washington, D.C., Superior Court. According to an article from Reuters, attorney Steven Fabrizio had been at Jenner & Block, where he was senior partner and co-chair of the firm's content, media and entertainment practice, when the Motion Picture Association hired him in 2013, calling him "one of the preeminent copyright and content protection lawyers in the country."
He was arrested in 2019, accused of raping and blackmailing a woman he met on a dating app and initially had consensual sex with. He paid her $400, according to a press release from the District of Columbia's U.S. Attorney's office, and when she then declined further meetings, he sent her texts that threatened to tell her employer, parents and landlord about their sex-for-cash arrangement unless it continued. She agreed to see him, and during the next encounter he sexually abused her. After the woman contacted the Metropolitan Police Department, he was arrested.
The 2019 arrest was first reported by Breitbart, in an article that also includes portions of the D.C. police report. It indicates that after reporting the initial blackmail attempts, the woman worked with police and that her texts to Fabrizio from then on were  "largely composed and sent in consultation with members of the Metropolitan Police Department." Police Detectives, according to the Breitbart account, "then orchestrated Mr. Fabrizio's arrest outside the woman's home."
Find this article interesting?
Sign up for more with a complimentary subscription to Today's General Counsel magazine.