French Supreme Court Reverses on Successor Liability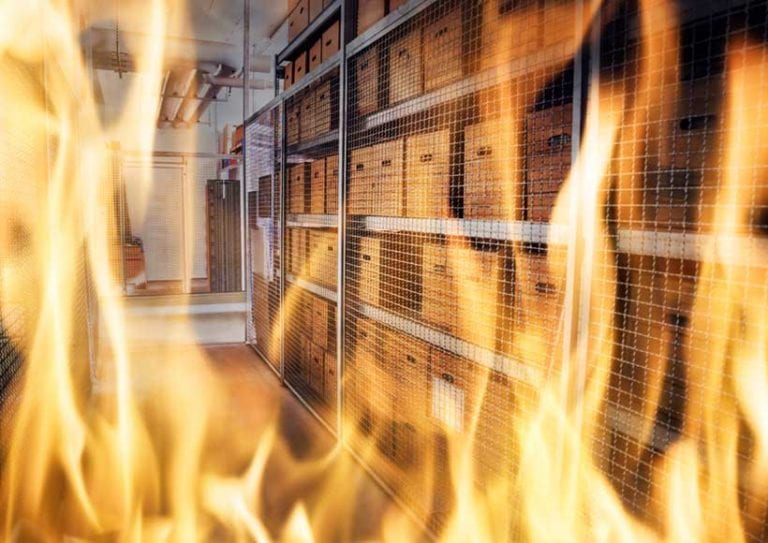 On November 25, 2020, the French Court of Cassation, or French Supreme Court, reversed its case law regarding criminal successor liability. The facts are as follows: Company A had been under investigation for accidentally setting fire to private property stored in a warehouse. Before any charging decisions could be made, Company A was taken over by a competitor, Company B. As a result, Company A was dissolved, making its prosecution impossible. 
The matter made its way to the French Supreme Court, which was asked to address three questions: Can Company B be prosecuted for conduct committed before the acquisition? If the Supreme Court rules that the answer to that question is affirmative, thereby reversing what had been the position under French law, should the new precedent apply immediately, or only to mergers occurring after the judgment? How should cases of fraudulent mergers be dealt with? 
The French Supreme Court had previously concluded that the absorption of a company by merger and the death of a natural person were analogous.
The French Supreme Court had previously concluded that the absorption of a company by merger and the death of a natural person were analogous. The absorbed company would be dissolved by the merger and no longer exist as a separate entity. Given that Article 6 of the French Criminal Code provides that a deceased suspect cannot be prosecuted, the absorbed entity could therefore no longer be brought to trial after the merger. For the absorbing entity, the same solution would apply, given that Article 121-2 of the Criminal Code provides that one cannot be pursued for a third party's misconduct.
This line of precedents was at odds, however, with European law. In 2015 the European Court of Justice had held that pursuant to its 1978 Directive, which provides that third-party rights should not be infringed by a merger, an absorbing company was duty-bound to pay a fine pronounced after a merger with respect to facts committed by the absorbed company before the merger, because this sanction was part of the absorbed company's liabilities.
Three years later, in 2019, the European Court of Human Rights (ECHR) relied on the "business and operational continuity" between the absorbed company and acquiring entity to hold that the absorbed entity cannot, strictly speaking, be considered a third party vis-à-vis the acquiring entity. As a result, the acquiring entity was held liable to pay a fine for antitrust violations committed before the merger by the absorbed company. 
It is on account of the ECHR's 2019 judgment that the French Supreme Court decided to cease adopting what it described as an "anthropomorphic" approach to successor liability in cases of mergers by acquisition, giving the following reasons: Such an approach ignores the peculiarity of the concept of legal persons that are reorganized and potentially wound up as the result of a merger but without being liquidated. In a sense, this approach turns a blind eye to the business reality that the acquiring company is not distinct from the acquired one. For these reasons, the proper construction of Article 121-2 should allow the prosecution of an acquiring company for offences committed by the acquired entity before the merger. 
The November 25, 2020, judgment of the French Supreme Court does not change the position regarding mergers that were agreed to with a fraudulent motive, i.e., to escape criminal liability. In such cases, the Supreme Court already considered that the conduct in question could lead to prosecution despite the merger.    
The Supreme Court's ruling will have no retroactive impact. Leaving aside fraudulent mergers concluded before the judgment date, it will only apply to companies that took part in mergers after November 25, 2020. Furthermore, the ruling only appears to concern companies limited by shares. However, it is conceivable that the Supreme Court will progressively extend its new position on successor liability to other types of companies. Therefore, caution should be exercised in this respect.
 The ruling also relates to a specific type of takeover — mergers by acquisition. To alleviate the risk of prosecution, companies could consider choosing other types of takeovers, for example, an asset purchase deal (where the seller remains in existence and would therefore face prosecution itself rather than the acquiring company) or an acquisition of shares. In the latter example, the acquiring company would suffer indirectly from the prosecution of its newly acquired subsidiary, but the reputational and operational impact of criminal proceedings might be lighter. 
As for the penalties that can be inflicted by the courts in cases of successor liability, the November 25, 2020, judgment holds that these should be limited to a fine and probable forfeiture of assets. Thus, it appears that the other types of penalties guilty corporations can potentially face pursuant to Article 131-39 of the Criminal Code (in particular, being banned from taking part in calls for tenders for public procurement) would not apply in cases of successor liability. It is important to bear in mind however, that this analysis may not prove correct regarding public works in foreign jurisdictions or projects funded by international development banks, from which a company found guilty of corruption may be excluded simply because it was found guilty of a criminal offence, even in cases of successor liability.  
Going forward, the French Supreme Court's change of direction on successor liability enhances the crucial importance for companies contemplating an acquisition (in particular, their shareholders and directors) to conduct enhanced due diligence before doing so. 
They should focus on the detection of so-called dissimulated offences such as bribery and corruption, tax fraud and misuses of corporate assets. Such enhanced due diligence was typically conducted in significant transactions before criminal enforcement against bribery and corruption increased substantially about a decade ago, leading to huge fines in a number of cases. 
It is useful to recall that various government agencies, such as the French Anti-Corruption Agency and the Ministry of Justice, have published guidance in this respect and companies would therefore be well advised to take them into account.
By Nicolas Brooke
Nicolas Brooke is Global Head of Ethics/Responsable Mondial Ethique at Crédit Agricole. Previously he was a partner at the Paris office of Signature Litigation.
Article originally appeared in Today's General Counsel's digital magazine:
Find this article interesting?
Sign up for more with a complimentary subscription to Today's General Counsel magazine.