General Counsel Interview with Lisa Cooney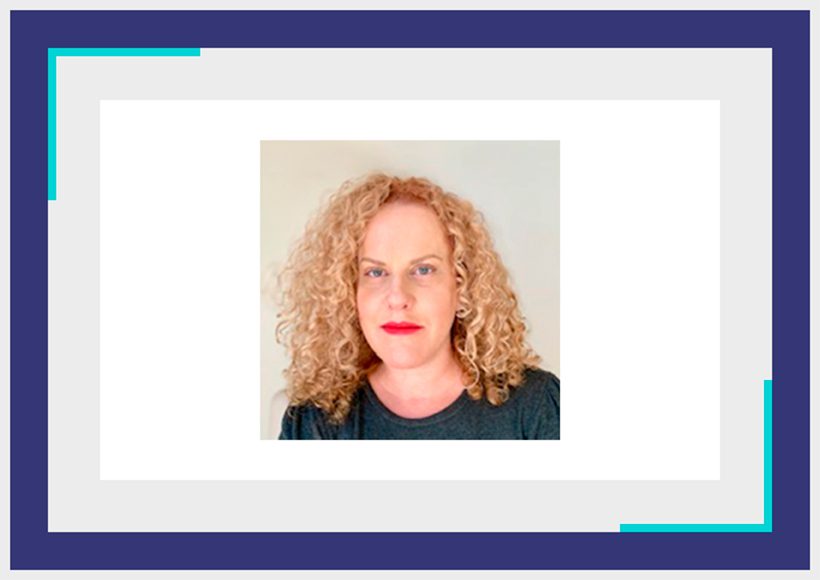 Lisa Ann Cooney is Senior Vice President, General Counsel and Corporate Secretary for Day & Zimmermann, a maintenance and construction services and defense sector company. She was appointed General Counsel in 2020, and is the first woman in the company's history to hold that post. Previously, she was General Counsel for the business unit, focused on staffing for technology. She serves on the Leadership Committee for the Forum for Executive Women and is a member of the National Association of Women Lawyers, the Association of Corporate Counsel and the Philadelphia Council for Business Economics.
How big is your department, and how is it organized?
Day & Zimmermann has four business groups, with each having a division general counsel, or DGC, and a team of attorneys and professionals. The DGCs report directly to me, and I report directly to the CEO. I know firsthand about the DGC's duties. For the first 13 years of my career here, I was DGC for Yoh, the division that specializes in recruiting and staffing for the technology sector. My entire global team comprises 27 attorneys and legal professionals.
How do your duties as General Counsel of the corporation differ from those you had when you served as DGC?
Yoh onboards and offboards thousands of employees and consultants annually, so my day-to-day matters involved employment law, contract negotiation and management. In my current role, I spend time analyzing legal trends and claims, honing strategy in major litigation matters, ensuring that my team has what they need to be successful, and participating in company policy and strategy discussions as a member of the Leadership Council. 
Can you give us an example of the kind of legal trend analysis you do?
I look to see if there are patterns using a number of data points, including subject matter of claims, geographic location and overall legal spend. For example, if I see a growing number of wage and hour claims across a division, my next question would be whether those claims are being filed in a single state, under a single management team or at a single client site. Answers to these questions will help both the leadership team and me determine what mitigation measures to put in place. I also look at overall legal spend and slice that data in a number of ways.
What do you look for in a legal department attorney and where do you look for those people?
We recruit attorneys from top firms across the country who are subject matter experts, but are willing to learn and take on responsibilities outside their expertise. That allows them to continue to develop as leaders and attorneys. In addition, our attorneys have to thrive in an entrepreneurial environment. The company's core is its government and commercial businesses, but it continues to enter new markets and acquire new clients, which means that the legal support needed keeps changing. 
Any new market experience recently?
We recently moved Canada into our footprint. Our department didn't run out and hire attorneys licensed to practice law in Canada, but we did partner with Canadian law firms to educate and advise us. As our internal team gets more and more comfortable with the common legal issues for our business there, we will lean less and less on outside counsel.
Another example of leaning less on outside counsel is real estate advice and counsel. Historically, the company outsourced negotiation of its real estate leases to outside counsel, but due to the pandemic more and more employees are working from home, which means that less office space is required. That resulted in a growing need to renegotiate office space leases. One of the department's in-house attorneys volunteered to expand her role and support our supply chain organization in those negotiations. The result was that we avoided a lot of legal fees to outside counsel. My thinking is to pivot and put our highly skilled lawyers where they are needed the most.
What, besides malfeasance, will get an attorney in your department fired?
I expect attorneys to be constructive partners to the business. They need to talk with colleagues in other departments to better understand their goals while also discussing risks. There isn't any place for an attorney who says "no" and thinks his or her job is done.
What are your duties as senior official for the company's Insider Threat Program?
Because it is a federal contractor, Day & Zimmermann has an Insider Threat Program to deter, detect and mitigate actions by insiders — employees, visitors to a company site, independent contractors working for the company — who represent a threat to national security. Along with other members of the Insider Threat Program Working Group, I take very seriously the requirement to safeguard information provided by the United States government. Our company-wide program includes, among other things, training of insiders, monitoring of information that requires protection, as well as assessing and analyzing what circumstances might constitute an insider threat and what to do about it. I provide management, accountability and oversight for the program and ensure that the Working Group is fully engaged. 
Do you have a go-to firm for class action lawsuits?
We generally use two firms for class action work — Morgan Lewis and Bockius, and White and Case.
Any thoughts on legal technology, the tech you've adopted and what, if any, you've rejected?
We were an early adopter of Legal Tracker, a Thompson Reuters tool for e-billing and analytics. It's been invaluable for organizing legal billing and tracking legal spend, plus spotting trends in litigation and claims.
Article originally appeared in Today's General Counsel's digital magazine:
Find this article interesting?
Sign up for more with a complimentary subscription to Today's General Counsel magazine.