General Counsel Interview With Vanessa Allen Sutherland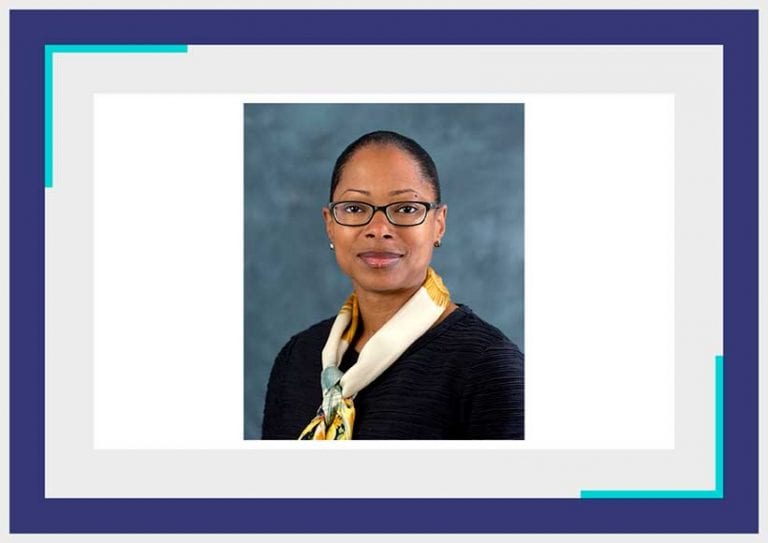 Vanessa L. Allen Sutherland is Executive Vice President and Chief Legal Officer for Norfolk Southern Corporation, a publicly traded, major transporter of industrial products. Sutherland oversees the offices of Corporate Secretary, Government Relations, Law, Claims, and Insurance. She joined Norfolk Southern Corporation as Vice President Law in 2018 and was promoted to Senior Vice President Law – Government Relations and Chief Legal Officer in 2019. Before joining Norfolk Southern, she served as CEO and chairperson of the U.S. Chemical Safety and Hazard Investigation Board in Washington, D.C.
What are the key issues you deal with? 
Sutherland: Each day can bring novel issues. That's especially true as the pandemic wanes, but there are four topics that occupy most of my time. Those are public company oversight matters such as director and shareholder engagement or risk management; handling external inquiries from claimants, litigants, shareholders, legislators and communities; handling personnel matters; and ongoing strategic planning for the department and company. Additionally, I try to keep challenges like climate change and social justice in mind, and focus on environmental, social and governance issues that affect the company and its customers. 
How do you delegate work in-house and/or to outside counsel?
Sutherland: We tailor delegation for both in-house and outside counsel to promote efficient, timely and expert counsel, and to give junior and mid-level attorneys opportunities to develop. I advocate for cross-functional training among in-house counsel. That helps them become more knowledgeable about the company, which makes them more valuable to the company. Delegation of novel tasks encourages attorneys to collaborate, and delegation of strategic tasks allows them to understand the broader matters we face. Routine matters that are less complex can often be delegated to outside counsel or alternative legal service providers. That allows our in-house attorneys to focus on critical business projects.
What do you look for in lawyers that you hire?
Sutherland: There's a phrase that I use: Temperament is as important as strong credentials. Building a strong team requires hiring people who believe in teamwork, collaboration, personal responsibility and growth. And a sense of humor helps because the practice of law can be stressful and unpredictable. Working with people who work well under pressure and can be supportive of their peers is a necessity for high-performing teams. Everyone may not want to be a supervisor, but everyone must be comfortable being a leader. Our interviews highlight behavioral and situational leadership questions as opposed to excessive focus on pedigree and prior accomplishments. I want to know how candidates achieved success, not simply what success they achieved. 
How do you interface and work with other departments, IT for example?
Sutherland: Our company believes in the importance of cross-functional coordination, generally. However, the law department supports each business department's initiatives by identifying legal, compliance and implementation issues. Similarly, the law department must execute its own initiatives to adopt new technology and processes. That requires interfacing with IT, Finance, HR and, occasionally, Operations.  
Any thoughts on legal technology, the tech you've adopted and what, if any, you've rejected?
Sutherland: I'd call the department's implementation of technology strategic, measured and highly successful. We look for creative solutions to problems instead of seeking a shiny new product and trying to find a problem it could solve. The focus is on efficiency, analytics and cost control. We want it to eliminate or reduce legal work and solve multiple problems that will enhance the workplace. Our technology is on mobile devices also. We continue to eliminate manual processes and institute automation to make our team more efficient and less burdened. 
In 2020, we implemented a custom data analytics tool that we developed with a vendor. It analyzes voluminous data sets and multiple analytic models to provide an opportunity to save on the ultimate resolution of a case as well as attorneys' fees and expenses. We also implemented a new department-wide matter management system a couple of years ago to consolidate the department's methods for tracking matters and to integrate electronic billing from outside firms. 
The Covid-19 pandemic presented opportunities to push ourselves even further with the use of various technology tools. Working remotely has meant rapidly adopting tools to communicate and coordinate effectively, such as embracing Microsoft Teams' capabilities.     
Thanks, Vanessa. Any other issues you want to raise?
Sutherland: I'd just like to add that today's general counsel needs to be laser-focused on employee health and wellness, and morale. The outside world has been tumultuous lately. Leaders need to be intentional about checking with their employees and service providers to ensure that they have the resources, support and communication to address their personal and professional needs. 
Article originally appeared in Today's General Counsel's digital magazine:
Find this article interesting?
Sign up for more with a complimentary subscription to Today's General Counsel magazine.