Global Insurer: Looming Civil Unrest Is Bigger Threat Than Terrorism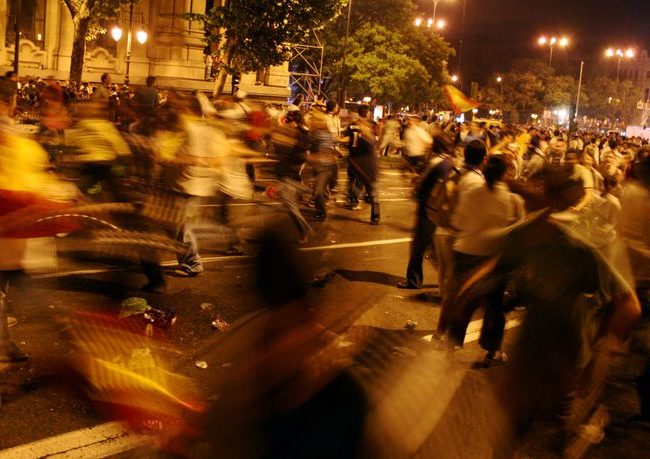 Businesses worldwide should prepare for a rise in civil unrest, according to a post from Allianz Global Corporate & Specialty (AGCS). Civil unrest "increasingly represents a more critical exposure for companies than terrorism," says Srdjan Todorovic, Head of Crisis Management at the company's Regional Unit London.
The Allianz post cites a number of sources who see us well into a period of major disruptions. An official with the International Monetary Fund (IMF) points to continuing fallout from the global Covid pandemic, now compounded by inflation and the war in Ukraine, as harbingers of major food security issues,"especially for countries that have struggled to escape fragility and conflict for many years." Russia and Ukraine [pre-war] are said to have accounted for 30 percent of the world's wheat supply.
Another analyst warn that even countries that have not struggled "to escape fragility and conflict"are also at risk. UK-based risk consulting firm Verisk Maplecroft  sees a rise in civil unrest as inevitable, with middle income countries, formerly able to provide social protections from disruptions caused by the pandemic, increasingly hamstrung in those efforts by inflation. A "civil unrest index" from Verisk projects that 75 countries will see increases in protests by late this year.
The unifying and galvanizing effect of social media is a major factor creating "a perfect storm of discontent," says Todorovic. The result is that risk managers are increasingly interested in "specialist cover for political violence, as some traditional property and casualty insurers have stepped back from the exposures associated with SRCC ["strikes, riots and civil commotion"] insurance," he says. "The standalone market is also having a rethink on war-like perils, as well as the coverage extensions that were offered freely only a few months ago.''
Find this article interesting?
Sign up for more with a complimentary subscription to Today's General Counsel magazine.