Global Rundown Of AI Law & Regulation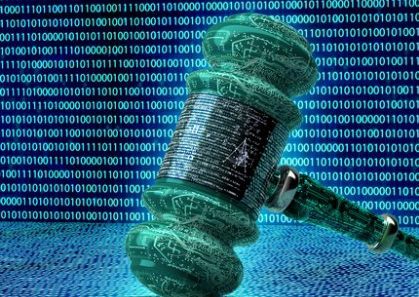 2021 was an active year for for policy proposals and legislation related to artificial intelligence and automated technologies, says an annual review from law firm Gibson, Dunn & Crutcher. Clocking in at more than 9,000 words and with more than a hundred footnotes, this is a detailed survey reflecting extensive research. Eleven Gibson Dunn attorneys were involved in its preparation.
The article begins with some generalizations, noting a difference in the approach to regulation between the U.S. and the EU, with the EU more stringent but with some "tentative signs of convergence." From there it looks at current and pending legislative and enforcement developments in the U.S., and not surprisingly much of it relates to security and "the country's ability to compete with Chinese technology." (E.g., the U.S. Innovation and Competition Act 2021, which passed in the Senate by a margin of more than two-to-one, calls for "investing more than $200 billion into U.S. scientific and technological innovation over the next five years, listing artificial intelligence, machine learning, and autonomy as 'key technology focus areas.'"
On the regulatory front, the FTC has said it intends to promote "truth, fairness, and equity" in commercial use of AI, specifically by bringing enforcement actions against biased algorithms under the FTC Act, the Fair Credit Reporting Act, and the Equal Credit Opportunity Act. Also on the FTC radar are so called "dark patterns," whereby consumers are manipulated by AI or other technologies into such things as unwanted warranties and trial subscriptions that convert to paid. "We recommend that companies developing or deploying automated decision-making adopt an 'ethics by design' approach and review and strengthen internal governance, diligence and compliance policies," the authors write.
Other topics covered include Equal Employment Opportunity Commission scrutiny of AI used in hiring, facial recognition and other biometric technologies; and current and pending privacy law and regulation. Developments at both state and federal level in the U.S. as well as internationally are discussed, with regard to technologies in everything from medical and financial instruments to driverless cars.
Find this article interesting?
Sign up for more with a complimentary subscription to Today's General Counsel magazine.