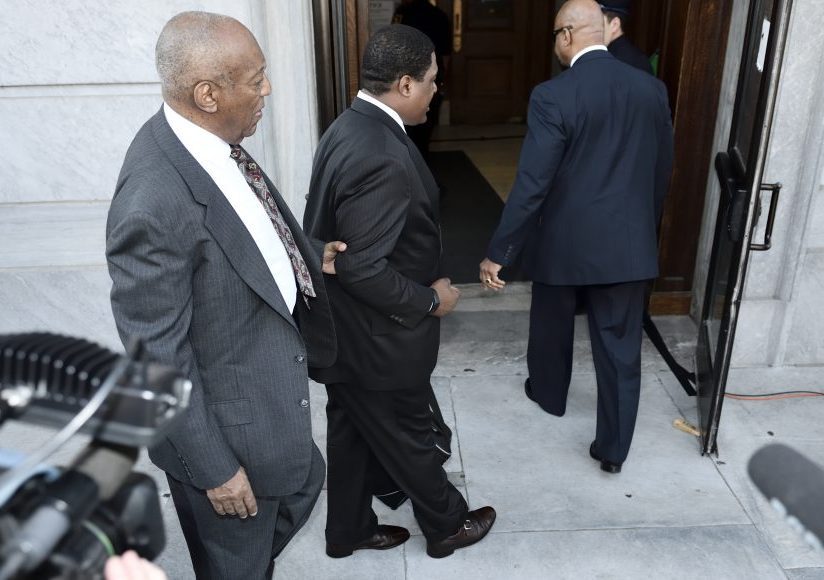 Bill Cosby is back in the dock. Prison isn't an option, but his purse will be further depleted if Judy Huth has her way. Huth claims she was 16 years old when the now-aged roue, a mere 37 when the events in question allegedly occurred, brought her to the fabled Playboy Mansion belonging to Hugh Heffner, and molested her in one of the many bedrooms Heff provided for his A-list guests. "While defendant does not deny that he socialized with plaintiff at the Playboy Mansion, as he did other women and men who frequented the club, defendant vehemently denies that plaintiff was underage," counter his attorneys. Huth initially claimed the assault took place in 1974, when she was 15. She later filed new documents saying she had gotten the dates wrong and it was a year later. Cosby's spokesperson said "We feel confident that the Playboy records along with Ms. Huth changing her timeline of events from 1974 to 1975 in the 11th hour will vindicate Mr. Cosby." A photo of Cosby and Huth together at the Playboy Mansion will be entered into evidence. Cosby's attorneys claim that the photo was taken when Huth was no longer a minor.
Find this article interesting?
Sign up for more with a complimentary subscription to Today's General Counsel magazine.