Interview With Joan Fox of Legal Suite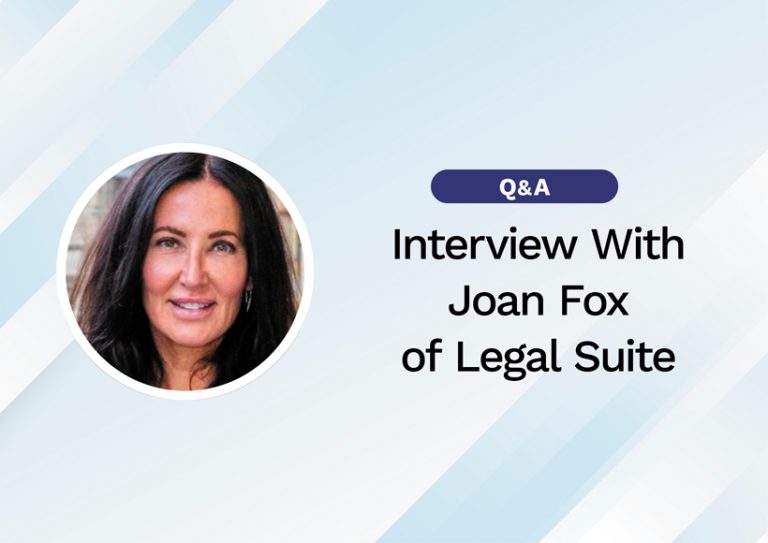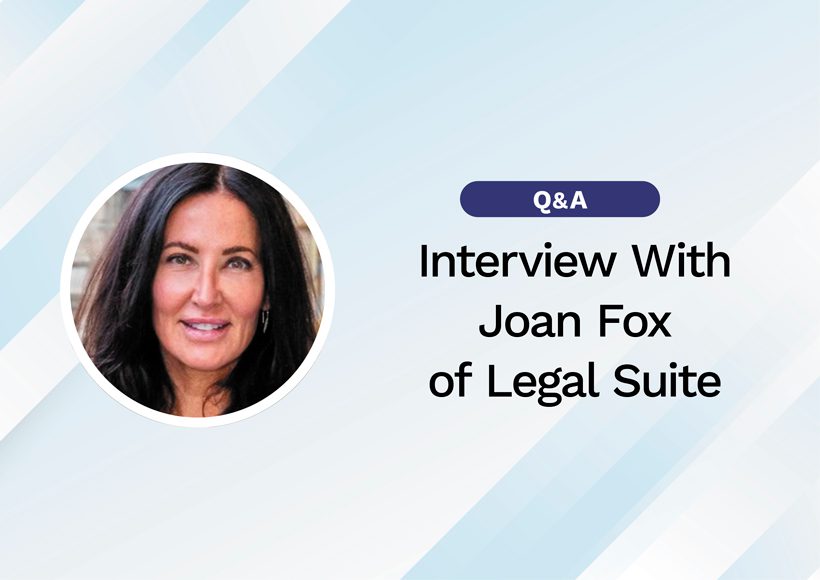 [su_heading align="left"]Joan Elizabeth Fox is the Manager of U.S. Sales and Operations for Legal Suite, a member of the Septeo Group. She has spent 20 years working with corporate legal departments to improve and develop process methodologies, applying best practices to implement technology that automates and supports these processes. [/su_heading]
Thanks for joining us. Let's start by talking about some of the biggest challenges in-house legal departments face with managing internal communications and how they've changed over the past two years.
We're all familiar with the challenges of email. It's never ending, at work through Outlook or on your phone everywhere else, and trying to organize it and maintain visibility is truly challenging. For the legal department, these challenges become even more amplified because of organizational risk. Now that people are working at home outside of the organization, managing internal clients, projects and contract negotiations without visibility or control over their workstations becomes a cascade of problems and risks, creating a loss of efficiency.
So it seems like the work from home movement adds a layer of project management for the legal department.
Absolutely.  Attorneys are getting further away from their primary function, which is practicing law. Now they have to manage email to accurately understand where something is in a workflow or an approval flow. It bogs down the entire organization, and I think where we stand today with technology solutions, it should certainly be much easier to manage than it is.
Let's take this challenge a step further and talk about collaboration applications and how their usage has risen immensely in the last two years. Can these collaboration apps provide a positive personal impact in a legal department, and can this personal impact help keep an organization's valuable assets and employees engaged and excited about their jobs?
That's a really good point, and the answer is "yes." Because today people who bring profitability to an organization, your hardworking employees, have a lot of choices. And frankly, if I were a job seeker today, I would ask a lot about the technology available to support me. For a legal department, technology needs to be really easy to use while enabling the sharing of documents and initiating a chat in the same space.
If you think in terms of, I have projects 1, 2, 3 and 4, and I'm working with four different people on these projects, I need a way to very easily see the last time I talked to them, what their response was to me, if there are documents attached, and to view those documents without opening another application. All of those things take extra time.
Traditionally, legal departments usually aren't profit centers, and they're looking for ways to prove their worth to the larger organization. How can a technology solution help the legal department reach goals like lowering costs, while at the same time benefiting legal staff?
That's where you need an architected platform, a solution built and designed to help a legal department reach its goals, so you're not spending money to fit a square peg into a round hole. You want lawyers to spend more time being lawyers, creating contracts and clauses that actually benefit the organization, then run easy reports from data holistically collected by the technology, and compare the performance on a contract life cycle a year ago versus today, showing the percentage of time reduced.
The in-house legal department mantra over the last few years has been "Do more with less," and this type of solution seems to enable that by lowering costs through efficiencies gained by allowing attorneys to be attorneys rather than administrators. Can this type of technology also provide greater protection under the work product doctrine if the design and configuration are done by the legal department using the tool?
I think that would be really interesting. Ideally, you'd want a system designed by a lawyer for lawyers. You should be asking, what in this system is helping me immediately provide legal advice to my internal client? Can internal clients communicate without legal being aware? Is there a system tracking activity history, not only for legal department users but for internal clients as well? If documents are downloaded or documents are sent out, there's a little more visibility over that activity.
Visibility is a good way to describe that, which enables the attorneys to develop strategies around these insights.
I think that as far as risk management goes, it's a game changer. Legal doesn't have to wait for IT. They are not spending time figuring out how an internal client set up their Outlook. Where are their folders? How did they name it? We all have a different way of working. They can just type in a series of search words and find it.
All of these technologies we've been talking about, email and chat, they're a loop that never closes, which at its foundation, is stressful. Can a system designed to work the way that legal minds engage help reduce burnout?
Absolutely. There are many different studies about email and the stress that it causes. Being able to help the people working for your department, your internal clients and lawyers, so they can actually take something from the beginning through to conclusion and close it without having to say, "You need to send another email," is vital to avoiding burnout. Instead, you can run a report and see you have 75 cases pending, and each one of those cases would have a different status in progress or waiting for judges' order or whatever stage it might be and with that visibility, you would be able to close that loop and have the satisfaction of saying, "I checked this off my 'to do' list today. It's completed."
That's excellent. Being able to check things off your list is a good thing indeed.
Want more articles like this?
Sign up for a complimentary subscription to Today's General Counsel digital magazine.
Get our free daily newsletter
Subscribe for the latest news and business legal developments.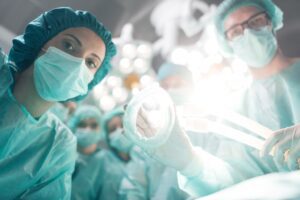 In 2018, Robert Salim, 67, realized he was seriously ill. After numerous […]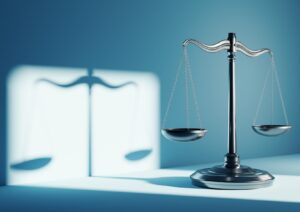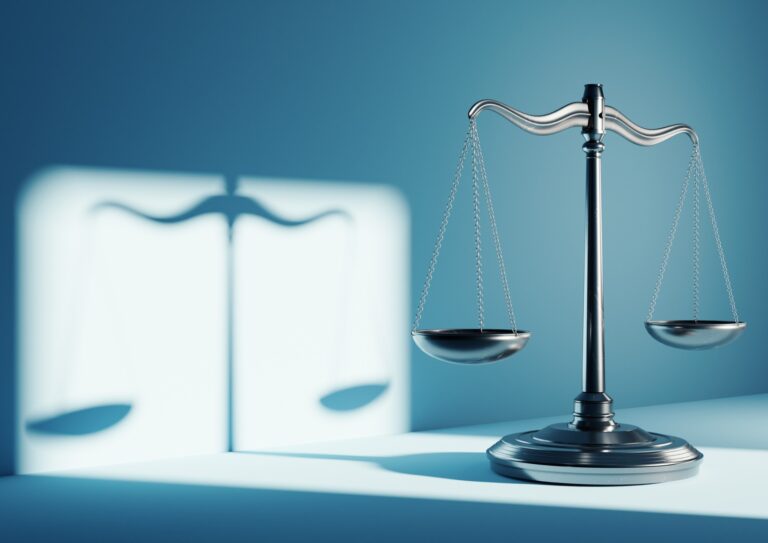 New rules aimed at lenders, investment funds, and other financial entities would […]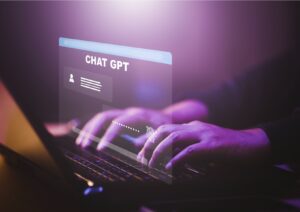 There are companies investing hundreds of millions of dollars or more into […]