Interview with Karen Meyer, CEO of Contract Logix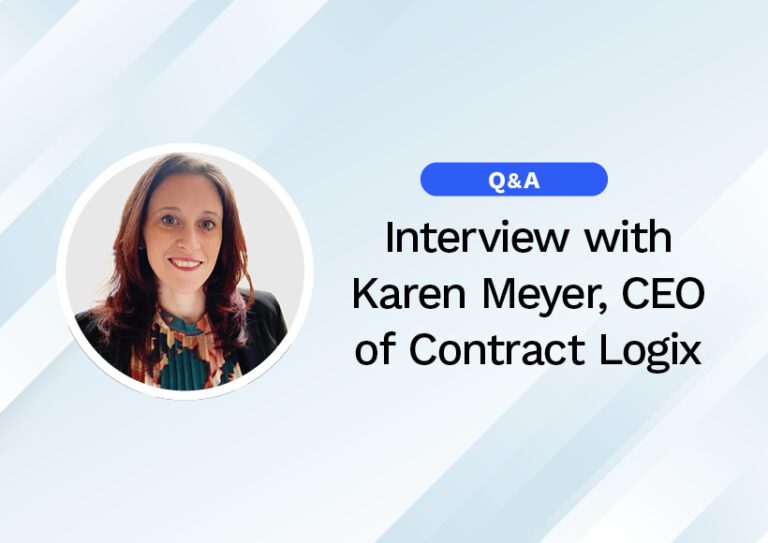 Karen Meyer is CEO of Contract Logix.
Today's General Counsel had the pleasure of interviewing Karen Meyer, CEO of Contract Logix. As CEO, Karen leads strategy for Contract Logix and oversees all aspects of the business. Karen brings more than 20 years of SaaS experience building organizations to scale and driving growth. Before becoming Contract Logix's CEO, Karen led Upland Software's Global Customer Success organization and played a critical role in driving Upland's M&A and integration strategies. In this interview, we discussed how contract lifecycle management (CLM) can help general counsel (GCs) and their legal teams mitigate risk, ensure compliance, and contribute to the commercial success of the business.
What does Contract Logix do and who are your main customers?
We are a full contract lifecycle management platform. The company was founded in 2006. As one of the original contract lifecycle management innovators, we have deep expertise in this area. We typically work with legal, procurement, finance, and sales teams in highly regulated industries like pharma, healthcare, and energy. Our customers use our software to help manage their end-to-end contract lifecycle and the processes around contract management. Most of the organizations we work with are focused on identifying key risks, eliminating bottlenecks, or meeting compliance requirements. Our specialization is helping them define and digitize their current state and build plans for continuous improvements to their contracting processes going forward.
What are some examples of the greatest business value that organizations get from effective CLM?
CLM helps organizations meet or exceed the performance goals associated with their business objectives. It gives an organization the right tools to manage contract details and get full visibility into vendor and customer relationships and captures contract data that can be used to benchmark and track key performance indicators (KPIs). On the procurement side, it helps organizations achieve cost savings through effective negotiation processes, increased efficiency, reduced administrative burdens, and streamlined processes. For sell-side activities, it helps sales and legal teams close deals faster with automation, collaboration, and negotiation capabilities that remove friction from the sales contracting process. On the compliance side, CLM is directly associated with ensuring that legal and regulatory compliance is being met. Through CLM, we help organizations meet compliance requirements as well as make their process to meet those regulations easier.
What contract KPIs should GCs be looking to track? 
GCs need to track key terms and key areas of risk. Specific examples are frequency of deviation from standard terms and pre-approved contract language, appropriate levels of insurance coverage, and visibility into whether contracts have been properly executed. As for compliance, KPIs are typically about data and data privacy. Our platform is SOC 2 Type II compliant, which provides our clients the highest level of data security. With respect to commercial objectives, the role of GC is to help businesses transact faster — tracking productivity, reducing friction in the process and the time between stages, and utilizing resources. It then comes down to expense management, purchasing, and having the appropriate KPIs with vendors.
How can a CLM platform support companies trying to navigate economic uncertainty?
In a downturn, you need to get a handle on current contract obligations and ensure that you have information readily available on a daily and weekly basis to make decisions. But equally important, organizations need to consider where they can save. This is especially important with regard to technology, auxiliary services, and staffing. If there is a hiring freeze, it is more cost-effective to add fit-for-purpose technology that can help the team absorb some of that extra work when additional bandwidth cannot be added. Another key area involves the supply chain and vendor management. CLM software can provide actionable insights into how vendors are performing and whether you have the right relationships in place to achieve your business goals.
How can a CLM be used to optimize revenue?
If we think about optimizing revenue throughout an organization's contracting process, we think of driving better sales contracting processes, resulting in greater efficiency. Revenue optimization really needs to be connected to measurement and tracking of customer data. This typically means feeding the sales opportunity from a customer relationship management (CRM) system to the CLM. To optimize revenue, basic contracting processes must be optimized for speed, accuracy, and efficiency.  Doing this faster and even more consistently is what causes optimization and acceleration.
CLM helps with visibility first, and then creates efficiencies in the contract negotiation process, eliminating bottlenecks, and helping organizations transact faster. In addition, technologies like workflow automation help get contracts requested, created, approved, and electronically executed much faster than with manual approaches.
Where should a CLM fit in a company's digital transformation roadmap?
Contracts are foundational to a business and define relationships with customers, vendors, and partners. Therefore, digital transformation of contract management via CLM is really a foundational element to any broader digital transformation efforts. We work with many organizations to digitally transform their contracts and contracting processes. It's something we call digital contract transformation, or DCX. It's a great opportunity for legal teams to take more of a leadership position in their organization's digital transformation strategy.
Beyond Legal, we think about how other departments and other business processes are affected by contracts, including procurement, operations, sales, professional services, and delivery teams. Contracts touch all parts of the business, so having a digital and modern approach to managing them is key to success.
What are you hearing from your prospects about the biggest barrier in getting CLM implemented?
One of the barriers is time. Collecting data that lives in the form of contracts and supporting documents that are scattered throughout an organization and gathering it into a single place to determine the current state is overwhelming. Many legal teams are understaffed and don't have extra time. It's why so many organizations want to partner with us to help ease the burden of that work. Legal teams are relied upon for their expertise, their human intelligence, their negotiation skills, and their legal backgrounds, not their technical expertise. We make this very easy for them using technologies like AI.
What can artificial intelligence (AI) mean for contract management? 
The process of extracting key data is the single biggest barrier to getting started. Rather than having to tag and upload data from spreadsheets, AI can be used to automatically extract key contract data into digital assets and feed analytics and reporting much more easily. It now takes our clients seconds versus hours to interpret a new contract and input it into our platform. It is our belief that enabling AI to extract data from existing contracts will help organizations define their current state. In addition, AI can play a role in quickly delivering actionable insights. If you can ask simple questions of a database full of thousands of contracts, it's much less time consuming than running reports and manually sifting through that information.
What kinds of implications does a CLM implementation have for GCs? What kind of ROI do they get by implementing CLM?
With the implementation of a CLM, GCs can help make organizations more efficient, more profitable, and more competitive. This enables GCs to contribute to the commercial success of businesses on the sales, expense, and compliance sides.
Here are a few examples of ROI our customers have achieved with our platform. One of our clients is an energy company showing quantifiable evidence they can execute contracts 90% faster than before having a CLM system in place. Another client, a healthcare organization, reduced time tracking and agreement management by 40% over two years. A tech company client was taking three days to find information. Now, it's only a couple of minutes. Time is money, and our platform helps customers save a lot of time.
Is there anything else you would like to add?
The process in deciding where to start with a CLM may seem overwhelming. It's really important that GCs don't get stalled by trying to solve everything all at once and therefore solve nothing. Even starting with centralizing the current state is a huge step forward from where most organizations are today.
Want more articles like this?
Sign up for a complimentary subscription to Today's General Counsel digital magazine.
Get our free daily newsletter
Subscribe for the latest news and business legal developments.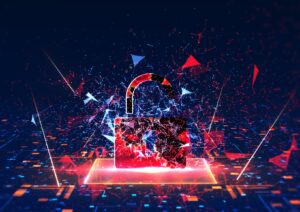 The new Security and Exchange Commission's (SEC's) reporting rules require U.S.-listed companies […]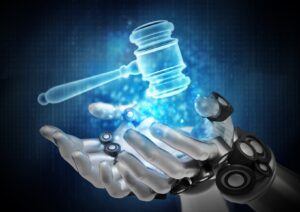 As Legal Operations professionals support their corporate legal departments with digital transformation […]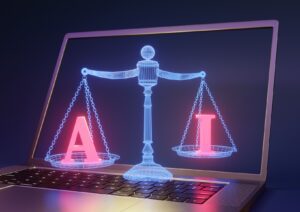 Every two or three years, the business world changes, and leaders are […]