Interview with Ken Crutchfield of Wolters Kluwer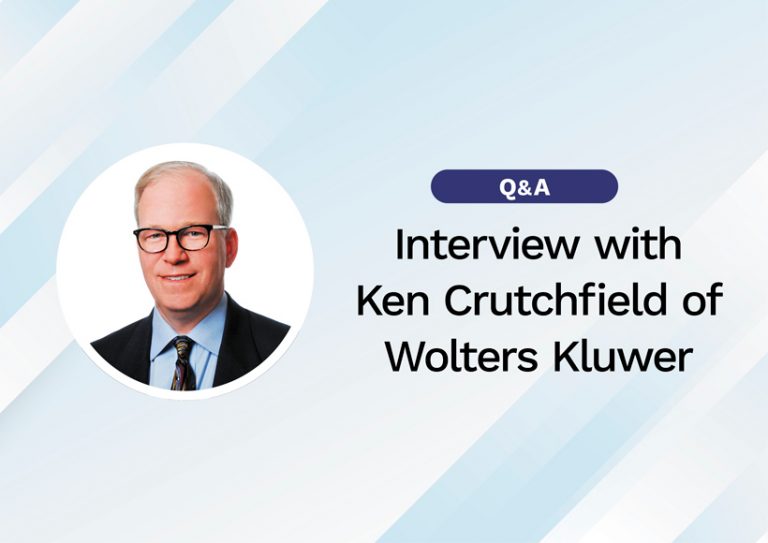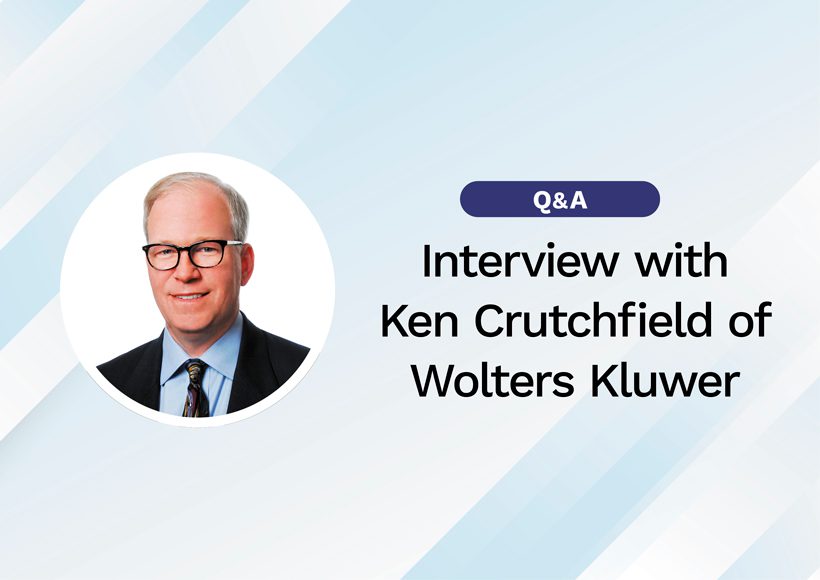 [su_heading align="left"]Today's General Counsel spoke to Ken Crutchfield, Vice President and General Manager of Wolters Kluwer Legal and Regulatory U.S. The Legal Markets Group within Wolters Kluwer Legal & Regulatory U.S. provides legal professionals across a wide range of markets with expert content and analysis and leading workflow solutions. Ken is responsible for setting the vision and strategic approach with a focus on developing leading digital products. He brings three decades of experience to his role. Prior to joining Wolters Kluwer, he was the Senior Vice President & General Manager for the Bloomberg Tax Technology division of Bloomberg BNA. He also served in executive-level positions at organizations including Thomson Reuters and LexisNexis. Throughout his career, he has successfully led the growth of multiple businesses in varying industries, including tax & accounting and legal.
In this interview, we focused on the differences between in-house counsel and working at a law firm and how technology can support the in-house legal department.[/su_heading]
How is working as an in-house counsel for a company different from practicing at a firm?
If you're working within a law firm, the focus tends to be on billable hours. You have multiple clients, and you're operating within a partnership of individuals who are sharing profits. So moving in-house can be a significant change. Oftentimes, one is looking for a client that is interesting, fun to work with and has a good culture, but on the other hand, you only have one client with one business. As in-house counsel, you have to focus more on the business needs of that organization and relate the legal issues to business outcomes more directly.
In-house work may be a little bit more repeatable at times (think about reviewing customer contracts), but it's also dynamic: You may be working on intellectual property in the morning, negotiating a sales contract in the afternoon, and dealing with an employment issue to close out the day. The other thing in-house counsel needs to be aware of is when to engage outside counsel. Certainly, when an issue is trending towards litigation, outside counsel should be engaged. But there are more subtle decisions. Recognizing bespoke issues where a specialist at a firm could perform the work more efficiently is a great example. There may also be situations where staff augmentation is needed due to a lack of internal resources. And of course, there are important transactions or issues where outside expertise is required. 
Not to be clichéd, but it sounds like in-house counsel are "Jacks and Jills of all trades, and masters of none."
Absolutely. GC stands for general counsel with an emphasis on general, so you're dealing with different issues the company encounters throughout the day, week and year, and that's part of the allure for some people to move in-house. 
Something you said earlier leads to our second question. Corporations expect all departments, including legal, to contribute to the company vision as well as the bottom line. What processes are critical for in-house counsel to accomplish these goals?
It's important as a GC to understand what the company is trying to accomplish, and what the strategy and goals are to inform what's important for GCs to work on. 
For example, if your business is focused on managing its reputation, maybe staying out of the news is a crucial part of the conversation. If you're in a fast-growing industry and top-level growth is the goal, you might have a very different set of goals and objectives from a procedural perspective in your organization. Similarly, a slow-growth business may be looking at margin and cost. If you are in a heavily regulated industry, like banking or energy or telecom or the manufacture of chemicals, then understanding what your operation does, where it's done, and what changes are happening in the business and in the law will be critical to the regulatory compliance aspect of the job. 
In the end, you want to be a part of the C-Suite and have input in the business. The GC should be perceived as a strategist and the law department, an enabler. Too many law departments are perceived as the "department of no." 
There is a tension between understanding and operating the "big picture" and managing the day-to-day. Going back to your first question, going in-house means you're working for a company and managing a department. There are business practices like managing your budget, planning, and other tasks overlaid on top of your legal work. For many new GCs, this learning can distract from the goal of having a seat at the C-Suite table.
You mentioned earlier that when working in-house, because there's a single client, there can be a lot of repetitive work. How does technology play a key role for legal departments?
Technology is very important. Having a legal solution that helps ensure there's a full view of the requests coming in will help you manage the law department. Having a single source of truth for information, and then being able to leverage technologies like AI to extract information and analytics are beneficial. 
Also as I mentioned earlier, regulatory compliance can be a very challenging process. Having a system to keep track of the legal entity structure and all the changes in the operation and the laws regulating them is critical.
Are these things possible to achieve with a single technology, or does it take a combination of tools to do this effectively?
When it comes to the technology a legal department can implement, this depends on the size and resources of the organization. For many law departments, a single all-in-one product might be very effective (and all that can be afforded.) But if you're in a larger organization that can leverage the IT department, you may take a best-of-breed approach by integrating a number of solutions. In mid-sized companies and also law departments that are still running on, say, Sharepoint and Excel, I think the opportunity for an all-in-one legal technology product is a great way to support business priorities.
It is also important to note that a law department can adopt a technology strategy by defining a multiyear plan and roadmap. There are all-in-one technologies including CLM, legal ticketing, entity management, the ability to manage intellectual property, real estate holding and legal compliance in general. All-in-one solutions can be implemented in phases. 
The legal operations role has been emerging over the last few years. Why is this role more important than ever?
There was an ACC study from a couple of years ago suggesting that of any action a law department could take, adding legal operations staff would have the greatest impact on maturing the law department. I think, as the legal ops role is still evolving, you don't have to be trailblazing right now. You can learn from the experiences of peers and apply that learning to your situation with greater confidence you're going to get results.
The legal operations role is increasingly focused on measurement, and the application of KPIs that help support business goals and effective management of the law department help with that measurement. There can be concrete measures, for example, reducing cycle time on contract negotiations, but also supporting new issues that are important to the company. For instance, ESG is a big area that is affecting not only publicly traded companies through mandated filings and the demands of investors but also private companies as well. Also, there are less obvious areas where KPIs can help: Acquiring and retaining talent remains a challenge. 
It seems that having legal ops focus on these other important aspects within the legal department lets the GC concentrate on practicing law.
Indeed. That's one of the many reasons the legal ops role has become so important in corporate legal departments.
Want more articles like this?
Sign up for a complimentary subscription to Today's General Counsel digital magazine.
Get our free daily newsletter
Subscribe for the latest news and business legal developments.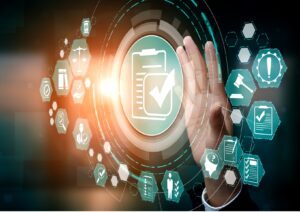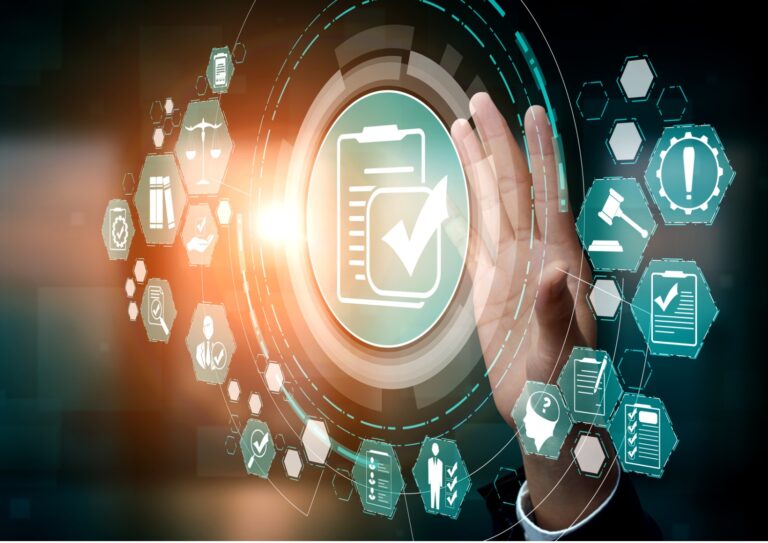 President Biden's Executive Order on the Safe, Secure, and Trustworthy Development and […]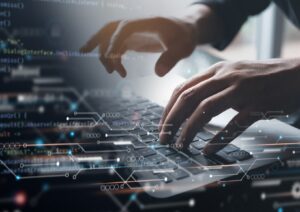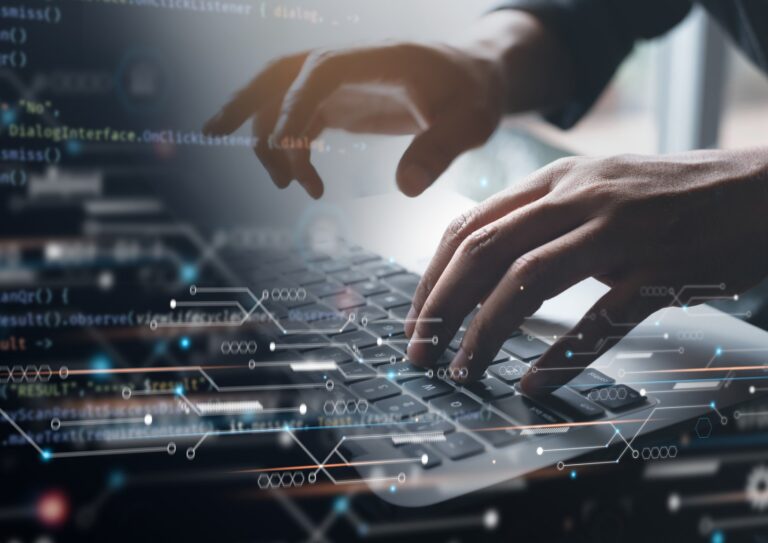 The Cybersecurity and Infrastructure Security Agency and the FBI have issued a […]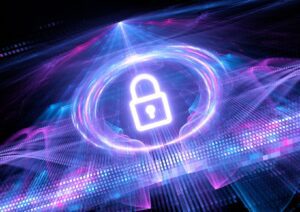 Reputational damage was the greatest source of concern about AI, followed by […]