Interview with Ken Crutchfield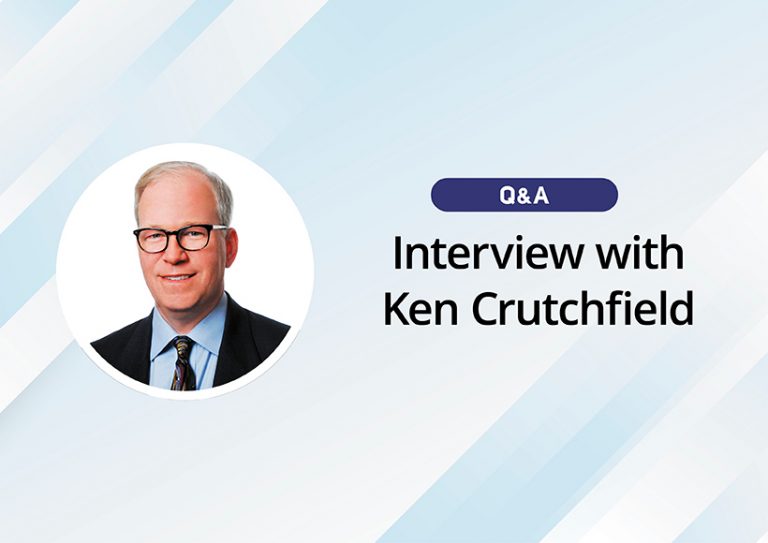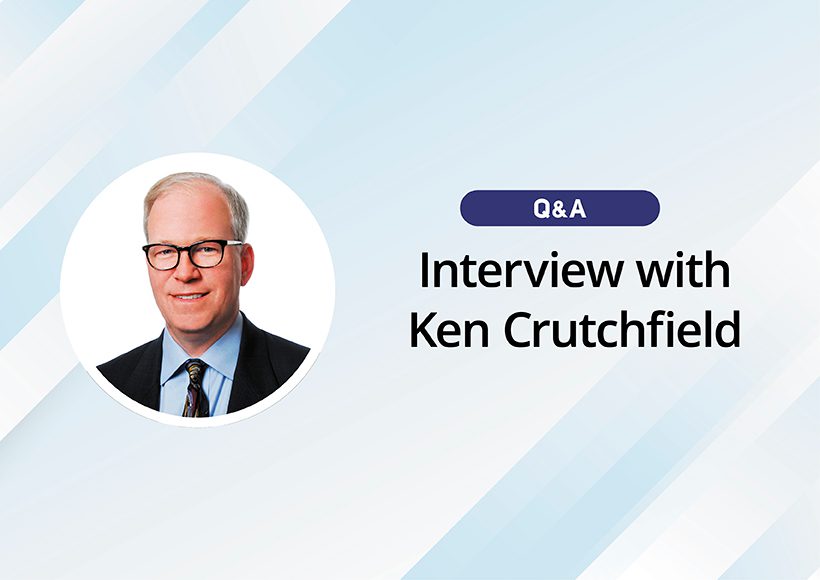 Today's General Counsel spoke to Ken Crutchfield, Vice President and General Manager of Wolters Kluwer Legal and Regulatory U.S. The Legal Markets Group within Wolters Kluwer Legal & Regulatory U.S. provides legal professionals across a wide range of markets with expert content and analysis and leading workflow solutions. Ken is responsible for setting the vision and strategic approach with a focus on developing leading digital products. He brings three decades of experience to his role. Prior to joining Wolters Kluwer, he was the Senior Vice President & General Manager for the Bloomberg Tax Technology division of Bloomberg BNA. He also served in executive-level positions at organizations including Thomson Reuters and LexisNexis. Throughout his career, he has successfully led the growth of multiple businesses in varying industries, including tax & accounting and legal.
In this interview, we focus on the rising concern about ESG matters, how they relate to corporate counsel, the biggest challenges and best practices.
Welcome, Ken. Let's start off by having you define ESG matters, and then discuss the role corporate counsel usually play in a company's ESG policies, compliance, and reporting.
Absolutely. The concepts of ESG aren't new; but, more recently, activist investors, interested customers and others have driven a lot of voluntary disclosures within certain industries, particularly where there is an environmental concern or other sensitivities. ESG stands for environmental, social and governance. Environmental is just that — dealing with climate change, greenhouse gas emissions, water usage, pollution and dumping, etc. Some companies look to have a net zero carbon footprint, for example. That's not a requirement of law, but they are looking at how they manage their environmental footprint. You have other industries – energy companies, for example – that get scrutinized based upon their carbon footprint, and how they're reducing the negative impact.
With the rise of regulatory compliance and disclosures, general counsel and corporate counsel are going to need to be involved more directly.
Social is about ideas of social justice, diversity, equity and inclusion, where corporations have a degree of responsibility in terms of making the world a better place and making their company more equitable. This can go as far as product enhancements and policies governing supply chains. The intent is to ensure that businesses do their part to support progress in society as a whole.
And governance not only refers to the traditional role of the board in balancing the interest of stakeholders but also data and privacy compliance, and ensuring there is more diverse representation on the board.
All aspects of ESG are important, but which part is more important will vary from company to company and industry to industry. So, the role that corporate counsel play is strong but varies based upon the company and industry. With the rise of regulatory compliance and disclosures, general counsel and corporate counsel are going to need to be involved more directly, first with assessing and understanding what policies need to be in place and what legal compliance is required, but more broadly, making sure they're supporting the company strategies around ESG, and perhaps even being involved with the procedures and controls to ensure that there's transparency in case of an audit.
So how has ESG changed over the last few years, and why is it becoming more prominent in the corporate landscape?
Corporate awareness and responsibility is becoming more significant, and whether it's social justice issues, pay equity, climate change or other things, investor groups and customers are interested in where companies stand. Take, for example, lithium batteries. An investor group might ask a manufacturer or user where the lithium, cobalt and other minerals are mined, how they're mined, whether child labor is involved. Now, we're starting to see where the NASDAQ is providing guidance on voluntary disclosures.
We're starting to see new regulatory activity with regard to environmental disclosures as well. In March, the SEC proposed rules to enhance and standardize climate-related disclosures for investors. So, some of this may become required and trigger legal obligations for publicly traded companies.
What are some of the main challenges corporate counsel face in regard to ESG?
I would say ESG is multifaceted. It's a new area that corporate counsel will need to become familiar with so they can more accurately assess risks and advise their companies. How do customers view what you're doing, and does that impact your business at a fundamental level? Do you need to be looking at your suppliers? Are there other stakeholders that you need to be considering?
From there, you can begin to understand the things that are important to your industry, your business and your stakeholders. I think that's the biggest challenge: prioritization. Not being overwhelmed, and having a rationale for policies, what to track and disclose, whether it's voluntary or mandatory.
Finally, for our last question, what is a primary best practice for corporate counsel regarding ESG?
I think that first is the ability to measure and collect data, which allows you to make decisions. I always think people, process, technology and data all have to come together. If the first step is understanding the data, then from there you can make decisions on what you need to alter, or what policies and controls need to be set in place. So collect data to identify and measure, assess risks and opportunities, and then focus on what can have the greatest impact. Develop policies and KPIs for those areas, then measure and report progress.
So, it all goes back to data, right?
I think so. You can't act on what you can't measure.
Right. And you can't measure what you don't know.
Exactly.
Article originally appeared in Today's General Counsel's digital magazine:
Find this article interesting?
Sign up for more with a complimentary subscription to Today's General Counsel magazine.