Interview with Praful Saklani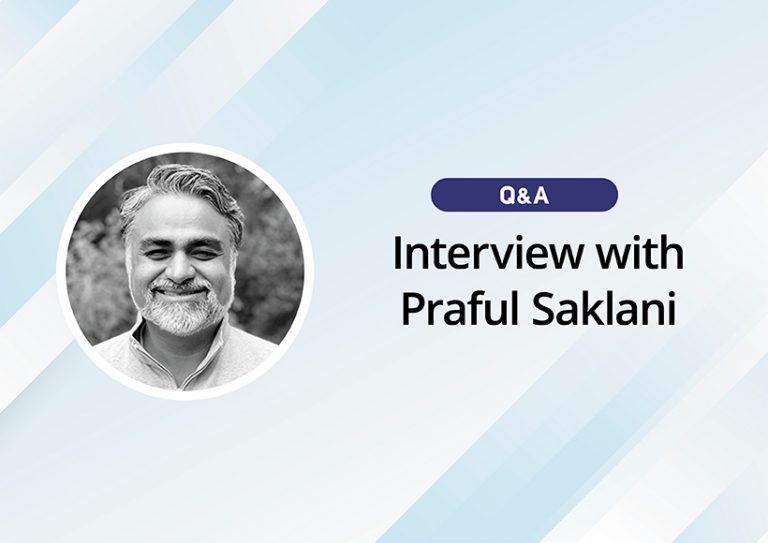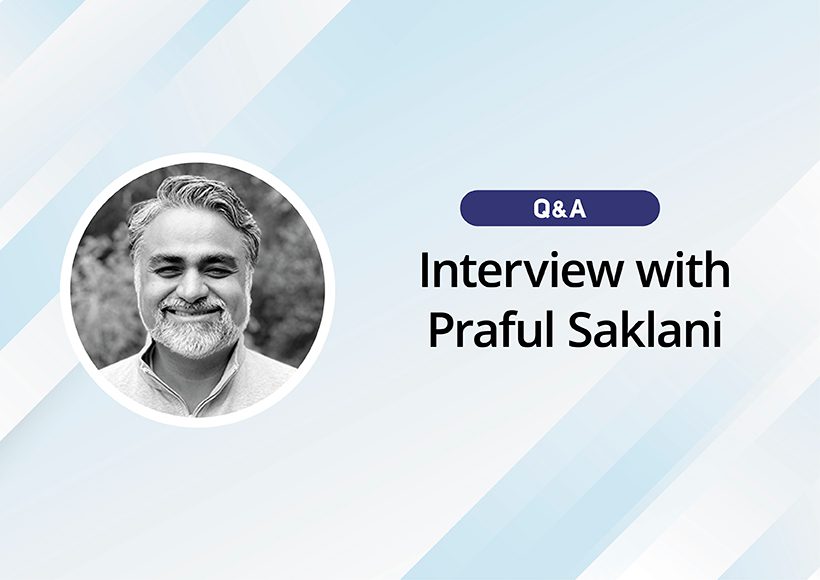 Praful Saklani is the co-founder and CEO of Pramata. Over the company's 15-year history, he has held fast to its original mission: to maximize the value of signed contracts by empowering access to critical contract information for those who need it. Today, that vision has been honed into an essential, effortless solution known as Repository as a Service (RaaS). 
In this interview, Praful shares his perspective on the value of contract management, why traditional approaches get it wrong, and how Pramata makes maximizing contract value effortless for B2B companies.
How has traditional contract management technology failed to solve the post-signature problem?
Current contract lifecycle management (CLM) approaches tend to conflate and combine the pre-signature drafting/approval process with the post-signature repository and data access process. This is a mistake. They are related but different problems and should be solved using different strategies.  
When you attempt to solve pre and post-signature challenges through a single, rigid approach, it creates a situation where the contract management process works against you instead of for you. This "closed system" approach forces you to standardize the entire contract generation and inflow process before you can get usable contract data to the people who need it when they need it. 
Imagine if Google required all web pages across the Internet to be standardized for their search engine to work. That would be very slow, expensive and not very useful!
Post-signature contract management is critical. People across the organization need to know what terms are active and inactive. What are the current obligations and commitments? And they need to know in one click. They can't afford to waste time hunting them down when they are trying to engage customers for renegotiations.
Companies need to solve contract access and visibility broadly as a cross-functional problem, not simply a legal problem.
If post-signature contract management has impacts far beyond the legal team, what role does legal play?
Things are changing at a faster pace than ever before. Markets are evolving rapidly, customers' needs are constantly transforming, and each executive's role needs to change accordingly.
Every general counsel we work with is examining these questions: "What is my role within the larger organizational mission? What responsibility does legal have to enable the overall business strategy of the company? What can we do to empower revenue goals, customer success and profitability?" 
Ten years ago, maybe 10 percent of the legal executives I spoke to were thinking this way. Now, it's well over 50 percent and rising each year.  
So, assuming the legal leadership in a company already understands the need to partner with other areas of the business to achieve strategic goals, the question is, Where can I have the biggest impact? Contractual relationships contain critical information that is vital to the strategic objectives of sales, finance, operations, customer success and many others.
Ensuring that the information in contracts is available across the organization is "low hanging fruit" that unleashes efficiency and productivity across all these functions. By championing initiatives to quickly address the information bottlenecks, legal executives can enhance the strategic impact of their departments immediately.  
The great thing is that you don't have to choose between value for legal versus cross-functional impact. There is also a very practical and direct benefit to your legal team — efficiency.
With post-signature contract management, you can stop the "round-robin" of daily phone calls from sales or finance in search of this contract or that piece of information. When your legal team is negotiating with a vendor or customer, you'll have immediate access to what you need — all because there is finally reliable, complete contract visibility from one centralized repository. 
What a great segue! Let's talk about the centralized contract repository. How has Pramata's Repository as a Service made it more attainable for companies?
To solve this contract management challenge, companies must empower the business with the contract data they need to drive action. To do that, you need a reliable contract repository with high-quality data and visibility that is updated daily. And it must have intuitive, accurate search and reporting that's easily adopted by everyone. And you need it now.
This may seem obvious, but it's a much more difficult undertaking than many companies realize. So, they end up with low user adoption and incomplete or inaccurate data. In many cases, they try again and again with similar approaches, wasting years in the process. 
Our solution was to create a fully managed contract repository that combines an intuitive and cross-functional cloud platform, powerful AI-driven technology and a team of contract experts that gives organizations a complete, centralized and searchable understanding of their contractual relationships. It creates and maintains that one source of truth with 99 percent-plus accuracy. This is Pramata's Repository as a Service (RaaS). 
Read the full interview here.
Article originally appeared in Today's General Counsel's digital magazine:
Find this article interesting?
Sign up for more with a complimentary subscription to Today's General Counsel magazine.