It's Official: Climate Change An "Emerging Threat" To Financial Stability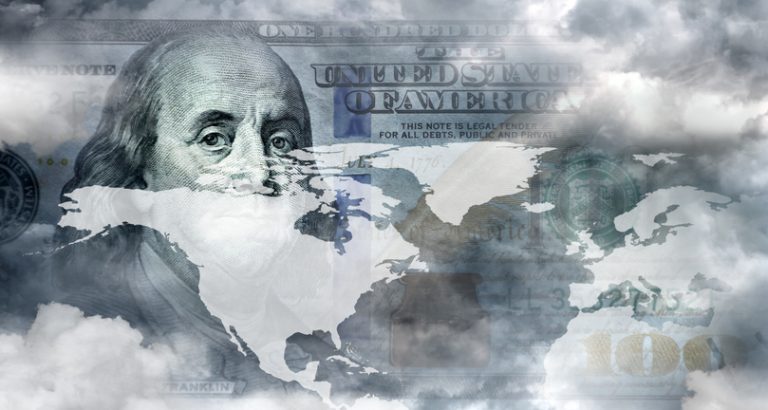 In a new report, the Financial Stability Oversight Council (FSOC) calls climate change an emerging threat that is likely to be "a source of shocks to the financial system in the years ahead."
According to the FSOC analysis, climate-related financial risks can be grouped into two broad categories: physical risks and transition. risks. Physical risks refers to "the harm to people and property arising from acute, climate-related disaster events such as hurricanes, wildfires, floods, and heatwaves as well as longer-term chronic phenomena such as higher average temperatures, changes in precipitation patterns, sea-level rise, and ocean acidification." Transition risks refer to "stresses to certain institutions or sectors arising from the shifts in policy, consumer and business sentiment, or technologies associated with the changes necessary to limit climate change."
A discussion of the more than 120-page report, from law firm Mayer Brown, counts 35 high-level recommendations for further regulatory action, addressing such areas as collecting and analyzing data on climate-related financial risks and imposing stricter public disclosure requirements on regulated entities, and including the insurance industry. However, notes the Mayer Brown article, the FSOC "did not recommend that financial regulators impose capital charges or other prudential restrictions on lending to address climate-related financial risks, though the Report certainly lays a foundation for such policies."
The FSOC was established under the Dodd-Frank Act to identify emerging risks to the nation's financial stability and coordinate regulatory actions to address them. The current chair is Treasury Secretary Janet Yellen, and current members of the ten-person board include SEC Chair Gary Gensler and Federal Reserve Chair Jerome Powell.
An article about the report in the Pensions & Investments publication notes it was roundly criticized by Sen. Pat Toomey, R-Pa., ranking member on the Senate Banking Committee. "I have yet to see any evidence to support FSOC's audacious claim that global warming is a legitimate threat to bring down the entire global financial system," Toomey said.
The real risk in this area, according to Toomey, is of a political nature in that the report could open the door for financial regulators "to choke off capital to energy companies and weaken the economy."
The FSOC report can be downloaded at https://home.treasury.gov/system/files/261/FSOC-Climate-Report.pdf
Find this article interesting?
Sign up for more with a complimentary subscription to Today's General Counsel magazine.