Let In-House Lawyers Focus on What They Do Best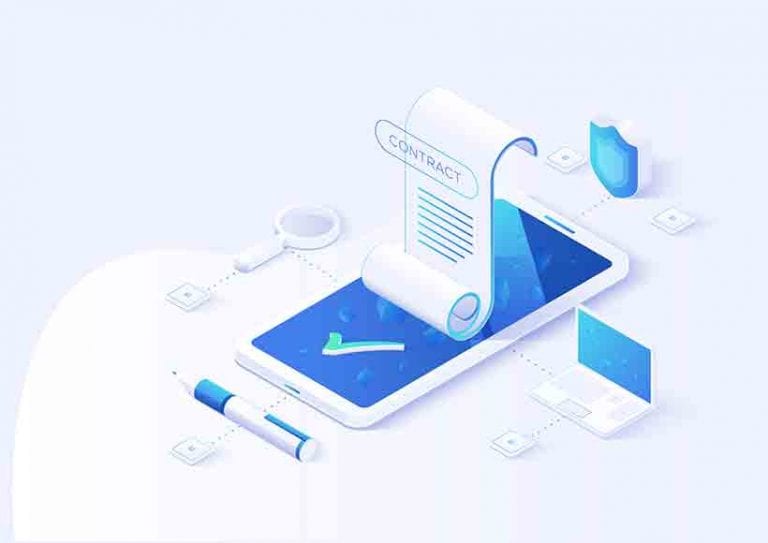 Legal practitioners have to study law for years before they graduate, and then must continue to educate themselves. These innately human endeavors are required to be a lawyer. Yet the practice of law is on the precipice of being transformed by non-human phenomena — legal technology, artificial intelligence (AI) and automation.
A professional life characterized by the latest technology may seem like a never-ending series of upgrades. The "cycle of obsolescence" may appear to accelerate every single year. There is also concern that machines or robots will replace legal positions altogether. Such technophobia is wholly unjustified. In fact, AI and automation are likely to lead to increased productivity and substantial cost savings within legal departments, as well as new legal positions. But the legal roles stemming from AI and automation will not entail tedious, repetitive and time-consuming projects. Instead, they promise to be evolved, engaging and rewarding. 
THE DIFFERENCE BETWEEN AI AND AUTOMATION
These days, the words "artificial intelligence" and "automation" are used interchangeably, but AI systems and automated systems remain distinctive concepts. AI is a set of algorithms meshing to accomplish goals exclusively set by humans. It is tasked with thinking as a person would, only more quickly. AI is also expected to solve complex problems considered too tedious or time consuming for humans to complete repetitively. Think about the predictive analytics that Google Maps uses to determine how long your commute will be. A human could complete these complex, repetitive tasks, but they are more suited to intelligent machines. 
Competition between traditional and AI-driven companies is now happening across industries.
In a similar fashion, automation is the use of the latest technology to make repetitive, monotonous tasks and processes easy. Every device or machine that operates autonomously is manually configured following pre-programmed rules. Customer service, online banking, payment processing, auto-filling and e-signatures — the list of programmable and fixed automation is virtually endless. 
According to a recent Gartner survey of chief information officers, 60 percent have long-term plans for AI: 20 percent are trying out the technology; and four percent have already invested in it fully. Clearly, there is no better time for business leaders to think about digital workplace strategies that support legal professionals. 
Whereas AI can learn without the contexts that programming generally provides, automation needs a little more hand-holding, at least in the beginning. But without much intervention, both can carry out their primary function in the legal arena — speeding up and simplifying various processes so legal professionals can focus on more important tasks requiring a human touch. AI is harnessing computing power to alter the way legal professionals work in medium and large-sized organizations; and competition between traditional and AI-driven companies is happening across industries. 
It is essential to know how to incorporate AI and automation into operations. This involves more than building data pipelines, deploying enterprise software and experimenting with algorithms. It requires "re-architecting" operating models and necessitates bringing together AI technology and people. That interrelationship will soon be crucial within legal departments, and will augment and simplify a variety of legal positions.
SPEEDING UP LEGAL TASKS 
Imagine if corporate attorneys did not have to get involved in every contract. What if the entire organization — sales, procurement, marketing, facilities, HR — could generate and manage its own standard agreements with the help of AI instead? Legal teams would then only need to approve terms and conditions, thereby significantly speeding up the contracting process. 
Because time is of the essence for corporate legal teams, more than 33 percent of Gartner respondents reported that improving the speed of legal work is their primary mandate. About one-quarter said that they had achieved more than a 50 percent improvement after automating aspects of their legal practices. In some cases, that increase exceeded 90 percent, thanks to AI-based digital tools. 
Contract management systems that are entirely driven by AI offer automated contract templates providing data-rich analytics about various terms and conditions. Whenever sales representatives need a standard sales contract, they can simply answer a series of questions and get one automatically generated. With these legal tools in hand, not only can other departments manage contracts efficiently and effectively but corporate attorneys do not have to be involved in every standard contract creation. That is one less routine task for the in-house attorney and gives corporate lawyers the opportunity to focus less on mundane work and more on value-added projects. This can curb the need to outsource important legal work, saving on costly fees. Equally important, legal professionals can view their work as having a direct impact on the business.
When it comes to the return on investment (ROI) on AI and automation, you do not need an ROI calculator or a prestigious legal degree to see how they pay solid dividends. There is little else needed to convince most CEOs.
In August 2019, Gartner published research showing how AI and automation can help the legal profession accomplish "more for less." Consider that 42 percent of the in-house legal team respondents said that automation resulted in a greater-than-expected ROI; 89 percent reported that it met or exceeded their expected ROI; and only six percent found that it provided a lower ROI than originally anticipated. Sixty-eight percent indicated a payback time on financial investments in legal automation to be between one and three years.
General counsel and their legal teams can free themselves to complete the higher-value, strategic work that they were trained to do — helping to steer important decisions concerning the business and driving revenue growth. They can challenge the tired perception of legal as a cost center by molding it into a true value center. This requires employing the latest AI-powered platforms and changing the way they think about legal automation.
Sarvarth Misra is Co-Founder and CEO of ContractPodAi®. He is a corporate and commercial lawyer by background, and has spoken at numerous legal technology and legal services conferences. 
Article originally appeared in Today's General Counsel's digital magazine:
Find this article interesting?
Sign up for more with a complimentary subscription to Today's General Counsel magazine.