Litigation, "Citizen Voice," Blamed For Swollen Infrastructure Budgets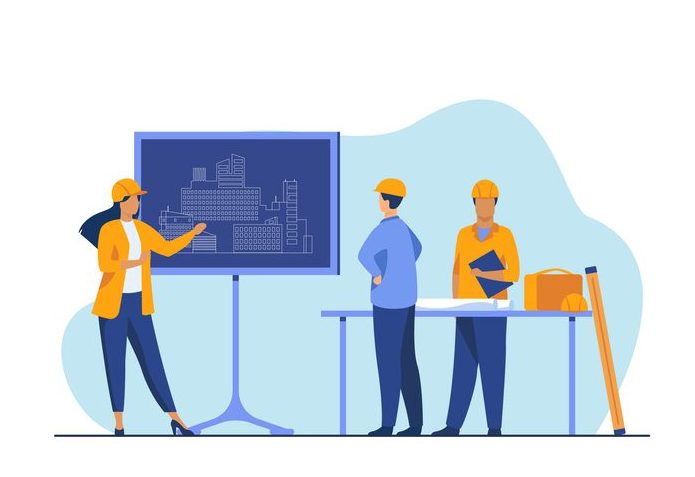 The $39 billion allocated for transit in the current version of the infrastructure bill sounds like a lot of money, but it's hardly going to make a dent in the problem, in part because of decades-old and widely accepted reforms in the acquisition and construction process. That's according to experts tapped for an article in Vox, and a subsequent "On Point" radio program that keyed off the article. Both address a question that is likely to get some attention, if and when an infrastructure bill is finally signed into law: Why does infrastructure cost so much in the U.S.?
The issue is complex and both presentations are careful to avoid simple formulations, but at least some of what the experts have to say complicates a widely accepted narrative about infrastructure, "Citizen Voice," and such progressive policy tools as environmental impact statements.
Take a look at New York City, says Meghna Chakrabarti, the On Point radio host. "There," she says, "the first phase of the 2nd Ave Subway – 1 ½ miles of subway and 3 stations – has already cost four and a half billion dollars. A second phase will cost even more than that. Meaning just that one project in that one city is the equivalent of nearly a quarter of the proposed new federal spending on transit nationwide." In Paris, a comparable line is said to have been built for $208 million, about 95 percent less, and other examples point to the same question: Why is the United States one of the most expensive counties the world to build new infrastructure?
One On Point source is journalist Jerusalem Demsas, who wrote the VOX article. She cites a study from the Transit Cost Project at NYU that finds the U.S. is the sixth most expensive country to build rapid transit infrastructure, even though U.S. projects are consistently less ambitious, in the sense they are constructed on land surface as opposed to under ground. "What that means is we are paying a massive premium for even very unambitious projects," she says, "and if we were trying to attempt the types of projects our peer countries are doing, we would likely be the most expensive place in the world to build these types of things."
Why? Demsas says she finds no simple answer, but one thing almost certainly not a major factor is high labor costs. France, for example, with its much cheaper construction costs has unions at least as powerful as those in the United States. "One of the most difficult parts of reporting this out is talking with experts about how there is not just one simple fix here," she says. "There is not one thing that the U.S. is doing that's creating this problem. It's really an amalgamation of things that have to do with governance, culture, and policy decisions that we are making every single day. I think one big one that sets us apart though is we don't invest in our public workers in the same way that other countries are willing to do. So in the United States transit agencies are not empowered to just finish a project, get it done, make sure there is community input, make sure you are following environmental regulations, but at the end of the day the buck stops with you and you are able to make a decision. What we've done we is created this level of just extreme deference, within agencies, to potential disruption."
One expert tapped for the radio program is Zachary Liscow, an Associate Professor of Law at Yale Law School and co-author of a book on the prospects for reducing highway construction costs. As an exemplary case, the authors looked at huge increases in the construction costs of highway I-696 north of Detroit, which was built in three phases over more than two decades. "What changed between the 1960s and 80s that made the cost of construction per mile of I 696 rise by 7 fold?" host Chakrabarti asks.
A major factor, according to Liscow, is the rise of what he and his colleague call "Citizen Voice." It includes changes in the law, judicial rulings, and culture, the net effect of which has been to give "ordinary citizens a greater ability to impact government activity outside of the normal electoral process." He says he agrees with journalist Demsas, regarding how today "government bureaucrats are typically not authorized to just bulldoze neighborhoods at will," whereas In the 1950s and early 60s "they often were and often did."
Among the historical developments cited as adding to costs are things like wetland mitigation, the National Environmental Policy Act – which goes back to the Nixon era – and environmental impact reviews. The impact reviews in particular, conceived and implemented as a progressive tool, are said to have been turned perversely against what the originators had in mind in many projects – essentially hijacked, so it is charged, by interests who have deep enough pockets to litigate. "One person sued the San Francisco bicycle plan over parking losses which basically held up 34 miles of bike lanes for over four years," says the transportation policy director at a California public policy nonprofit, quoted in the Vox article. "Over 2,000 individuals," she says, were injured during that same time period due to collisions while riding their bicycle." -Today's General Counsel / DR
Find this article interesting?
Sign up for more with a complimentary subscription to Today's General Counsel magazine.