New Flood Risk Assessment Tool For Commercial Properties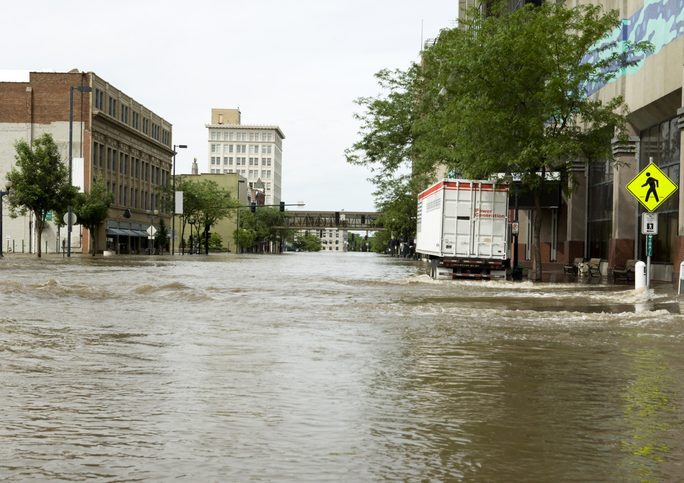 A new tool to ascertain and quantify flood risk for commercial properties has been developed by the non-profit First Street Foundation, in concert with engineering and consulting firm Arup. In a press release, First Street Foundation says its report assesses the risk of flood damage "to 3.6 million retail, office, and multi-unit residential properties across the United States and related economic impacts, considering today's climate and the changes anticipated to happen over the next 30 years," and that it will arm property owners, investors, and policy makers with important data, "which can be used to guide investment, adaptation measures, and policy change."
The report projects that flooding will result in a 29 percent increase in the number of lost days of business operations over the next 30 years, with the cost or repair and replacement increasing by 25 percent, to reach $16.9 billion by 2051.
A number of large corporate headquarters faced with climate risk, including Spirit Air Operations Center from Florida to Nashville, Hewlett Packard in Houston, and Roper Hospital in Charleston, have already relocated, according to the report.
Data for the report is aggregated at the metro and the state level, but First Street says that additional data, including future flood risk to individual properties, can be accessed from its website.
Find this article interesting?
Sign up for more with a complimentary subscription to Today's General Counsel magazine.