Ousted CEO Sues Parler And Rebekah Mercer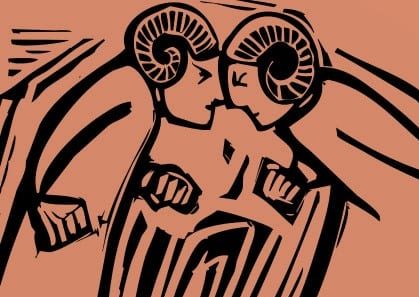 Former Parler CEO John Matze claims he was fired after he pushed for more content-filtering on the upstart social media platform, which had become a popular right-wing alternative to Twitter. Matze also alleges that by an "outlandish and arrogant theft," he was cheated out of the 40 percent stake he had in the company.
Defendants include right-wing deva and mega-donor Rebekah Mercer and Dan Bongino, the media personality, frequent Fox News commentator and former New York police officer and Secret Service man . Bongino, the complaint alleges, was considered by defendants to be their public relations "bulldog."
Parlez was co-founded by Maitze and Mercer, with major financing from Mercer, in 2018. Matze was CEO until January of this year, when he was ousted "for endeavoring to preserve Parler's commitment to free expression while combating any misuse by violent extremists and domestic terrorists in the wake of the January 6, 2021 attack at the U.S. Capitol," according to the complaint.
"Indeed," the complaint alleges, "while Mercer readily acknowledged and broadly boasted (including to business and political acquaintances) that Parler was an enterprise worth hundreds of millions of dollars, if not a billion dollars, she and others orchestrated a theft of Matze's 40% ownership, claiming that it could be taken from him for a mere $3.00." The theft was accompanied by threat and defamatory accusations, the complaint says, and was "epitomized by oppression, fraud, and malice, for which Matze is entitled to punitive damages trebling (at a minimum) the millions that he is owed in compensatory damages."
Meanwhile, Parler is going forward with its own lawsuit, targeting Amazon in state court in Washington, where Amazon is headquartered. "Parler seems to be at a critical juncture in its attempt to bring itself back online, and the suit seems designed to bolster it in that endeavor," reports Ars Technica,  with a board "now under the control of investor Rebekah Mercer, who seems to be trying to bring the company back as a major platform."
Find this article interesting?
Sign up for more with a complimentary subscription to Today's General Counsel magazine.