Pandemic Primes Law Departments for a New Normal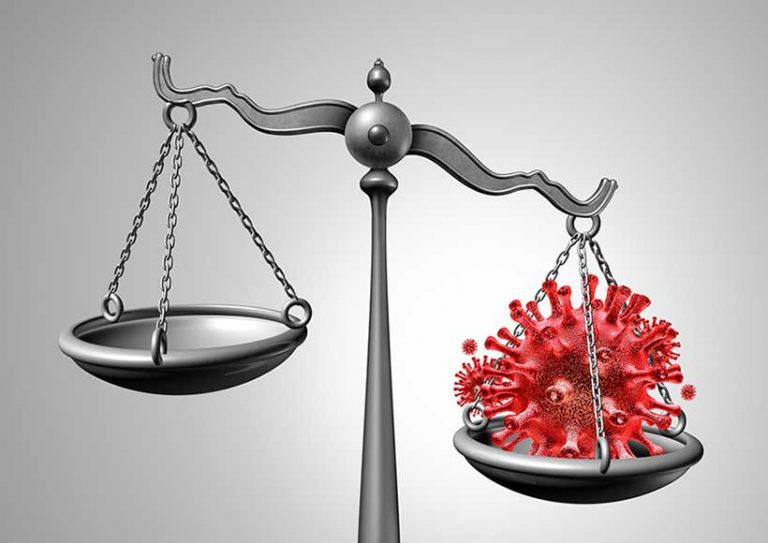 The Covid-19 pandemic has stress-tested the current operations of corporate law departments and legal professionals generally, placing increased pressure on the people, processes and technology needed to get the job done. Successful corporate law departments used the pandemic as a catalyst to think differently about how they approach work and support their organizations both during a crisis and moving forward. This is especially true of the challenges presented by remote work, which led to siloed workforces. 
The divisions between modern departments that were able to quickly pivot and acclimate to the unique challenges of the past year and traditional law departments that lost time trying to adapt to changing conditions have been vast. But the teams that remained steadfast throughout have come out stronger, with practices in place to carry them well into the future. 
All too often, legal teams are thought of as the department of "no." Sometimes the phrase "I need to check with legal" translates to "bottleneck" in the collective mind of the C-suite. Despite that problem, forward-thinking teams have been able to use pandemic-related industry shifts to their advantage, re-branding not only the way legal is viewed by the business as a whole but also how the segments work together. 
Innovative departments turned to new technology solutions to help fill crucial gaps in knowledge.
Covid-19 acted as a bridge between general counsel and the broader business, enabling both to work more closely as a team. Moving forward, law departments must be intentional regarding communicating and collaborating with their business colleagues while continuing to map back to key business objectives. 
Although general counsel are frequently forced to be generalists — a role requiring smarts and savvy on topics often outside their purview — the pandemic took this mentality to the next level. No two crises are the same. The pandemic brought with it never before addressed legal questions and tossed unknowns into the mix every day. 
Virtual work also created new walls that needed to be torn down and new silos that legal departments were forced to address. Remote teams were required to quickly find ways to stay up-to-date on changing laws and regulations to protect the business, many while working virtually for the first time. Innovative departments turned to new technology solutions to help fill crucial gaps in knowledge in real time. They will likely retain that technology well into the future. 
COVID-19 EXPOSED TECHNOLOGY GAPS
Corporate law departments are tasked with safeguarding the company and their employees. There is little margin for error on a good day, and the pandemic raised the stakes considerably. Fifty-eight percent of corporate law departments experienced a surge in workload — more than eight times the number that experienced a reduction — while suffering significant budget cuts. 
The unprecedented disruption, crisis management and shifts to new ways of working revealed critical shortcomings within departments. Although many legal teams were able to correct course through the implementation of new technology and processes, others were not. Law department leaders who quickly realized that traditional methods could evolve while still meeting department goals were able to pivot faster and more successfully during the unexpected challenges of 2020. 
With budgets under more pressure than ever, strategic investment in efficiency and cost-saving technology continues to be critical to meeting the expectations of the business. Additionally, investment in supplementary resources is essential to the general counsel's ability to keep more work in-house. Without an investment in the correct technology and tools, law departments will only end up adding more to their workload.
LEGAL OPS
Of all the industry disparities illuminated by the pandemic, the necessity for general counsel to be more strategically aligned with business needs stands out. This has created a significant demand for legal operations positions, with nearly 81 percent of legal departments hiring for these roles over the last year.
Legal ops specialists are increasingly seen as the driving force behind process optimization, technology and systems, budget allocation and management, and even culture — ensuring that law departments have the tools and resources in place to handle each component as they feed into broader business objectives. 
With this comes general counsel's next big hurdle, finding qualified candidates to fill legal ops roles. Since individuals working in legal ops are not always lawyers — often coming from communications backgrounds instead — it's important for departments to recognize when the need for this role arises, and strategically work to fill it. This task presents corporate law departments with a unique opportunity to bolster their in-house team with talent from anywhere in the country by continuing to offer a flexible working environment. 
Although the pain points caused by the Covid-19 pandemic were devastating, they also had the potential to act as catalysts for innovation for in-house counsel. Those that embraced technology and remote working prior to the pandemic were more efficiently able to support their organizations with the crisis management work that came as a result. Departments that openly embraced technology solutions found new ways to keep their businesses afloat, often driving greater value for the company overall. 
In 2021, legal departments may find that the impacts of 2020 contain as many positives as it did negatives, giving leaders an opportunity to accelerate their change agenda this year and beyond. Forward-thinking law departments are poised to continue rapid acceleration, investing in the technology, processes and smart resourcing required to optimize value.
Hillary McNally is the General Manager of the Corporate Legal Segment at Thomson Reuters. She has been with Thomson Reuters for more than 20 years, serving both in-house legal and law firm customers.
Article originally appeared in Today's General Counsel's digital magazine:
Find this article interesting?
Sign up for more with a complimentary subscription to Today's General Counsel magazine.