SEC Said To Be Hedging On Proposed Climate-Disclosure Rule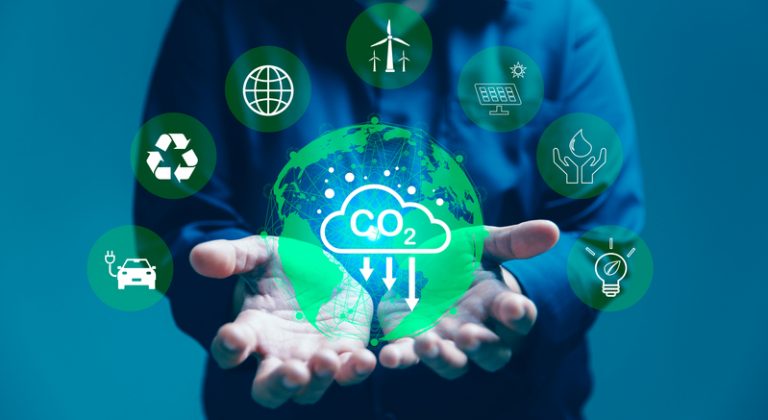 Concerned about a potential barrage of lawsuits, SEC Commissioner Gary Gensler is considering backing off on pending climate-action disclosure requirements. That's per a Politico report, said to be based on three anonymous sources who are familiar with the matter. Opponents are especially concerned about the "Scope 3″ requirement for data on carbon emissions not from the company itself, but from disparate sources up the supply chain.
Members of Congress, companies, and trade groups including the U.S. Chamber of Commerce and the National Association of Manufacturers (NAM) have pushed back on the proposal. This puts the SEC is in something of a quandary, as any retreat is sure to bring on sharp criticism from the environmentalists, some democrats, and even "sustainability-minded investors." NAM's senior vice president of policy and government relations told Politico that all options are on the table, including a lawsuit. "We're going to throw the full weight of the industry behind [this] effort," he told Politico.
Lawsuits could target both the content of the rule and the right of the SEC to pursue this kind of requirement at all. Speculation is that the Supreme Court might be sympathetic, although Politico also notes there has been support across the aisle for upholding the SEC's right to regulate disclosures, including from Supreme Court Justice Neil Gorsuch.
A post making the case that concern over Scope 3 requirements is overblown comes from the progressive Center for American Progress. It notes they apply only the biggest companies, and only if emissions are "significant" or if the company has made a commitment to reducing them. Also, with regard to one objection that has been raised, the group maintains that major food companies would not be required to collect precise emissions data from farms, ranches and other suppliers, but rather could make estimates as long as they disclosed how they made them.  -Today's General Counsel/DR
Find this article interesting?
Sign up for more with a complimentary subscription to Today's General Counsel magazine.