Specialty Insurance Gains New Foothold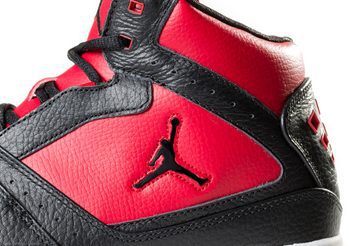 A former business development manager at Microsoft owns a "treasure chest of sneakers," augmented by the lucky discovery of a cache of Michael Jordan signature basketball shoes that were left in a house he had recently purchased. That prompted him to attempt to get insurance coverage for his collection, which he values at more than $40K.  "I went through the process of talking to multiple carriers and it was like I was speaking a different language," he told the Minneapolis Star Tribune. 
He then took upon himself to try to develop a mobile app, called SoleSafe, that would include a valuation model as well as a way to insure high-end sneakers. The project recently got a boost with a $25,000 grant from The General Insurance, and the NAACP. General Insurance is a subsidiary of Madison, WI-based American Family Insurance, and as part of the deal he also garners a mentoring relationship with basketball legend Shaquille O'Neal, who has an endorsement and brand ambassador relationship with General. The plan is to launch the company in 2022.
Meanwhile, in the wider specialty insurance market, currently we are seeing one of the best markets in 50 years, according to William R. Berkley, the chair of W.R. Berkley Corp., speaking at a conference that was covered in Insurance Journal. "We think this will continue for longer than usual because of the enormous amount of uncertainty in the economy and in the financial markets," he says.
Find this article interesting?
Sign up for more with a complimentary subscription to Today's General Counsel magazine.