Spouse Trouble: The Supreme Court's Lax Recusal Rules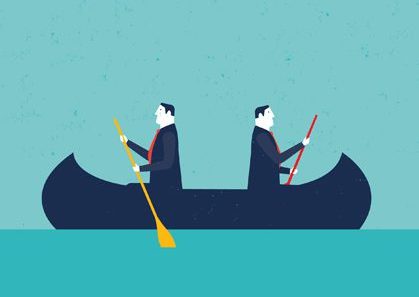 A post from Politico makes a case that the current ethical rules for the U.S. Supreme Court are woefully deficient, in particular with regard to conflicts of interest that involve spouses. The first problem is that the commitments and interests that justices are required to disclose is inadequate. The second is the justices make their own rules regarding what constitute grounds for recusal, and those rules are lax. Widely reported potential conflicts involving Justice Clarence Thomas and his wife Virginia (Ginni) Thomas are part of the Politico story, but not the lead. That position goes to Justice Amy Coney Barrett and her husband, said to be the head of the recently opened Washington office of a boutique Indiana law firm that does white collar criminal defense work, internal investigations and commercial litigation, and whose clients include numerous Fortune 500 companies. The wife of Justice Roberts, meanwhile, is a legal recruiter, which the Politico article sees as a potential issue.
A group called "Fix the Court," which describes itself as a "nonpartisan, 501(c)(3) organization that advocates for non-ideological 'fixes' that would make the federal courts, and primarily the U.S. Supreme Court, more open and more accountable to the American people," did its own listing of instances in which a justice failed to recuse despite what the group considered a conflict of interest. In its list (which is not limited to cases where the conflict involved a spouse), Justices Barrett and Thomas appear prominently, as do Roberts and Alito, but so too do Justices Breyer, Sotomayor, Gorsuch, Kennedy, and Ginsburg. (Fix the Court's listing goes back a few years, and does not purport to explicitly rank the alleged failures in terms of egregiousness. The Fix the Court article links to a second report from the same group, a list of "justices' ethics lapses that go beyond missed recusals."
Sen. Sheldon Whitehouse (D-R.I.) has latched on to the issue of Supreme Court ethics and has introduced his Supreme Court Ethics, Recusal, and Transparency Act, which would tighten things up considerably, including by establishing recusal requirements, some of them related to spousal income. Whitehouse tells Politico his aim is to address the Supreme Court's weak ethics and transparency rules before its reputation is "damaged beyond repair."
"The ethical rot at the court continues to spread, and public faith in the court erodes along with it," Whitehouse told Politico, adding that in his view there are issues other than conflicts that also need attention. Among them: dark money fueling the submission of amicus briefs.
Find this article interesting?
Sign up for more with a complimentary subscription to Today's General Counsel magazine.