Supreme Court To Consider Gov't Regulation Of Greenhouse Gases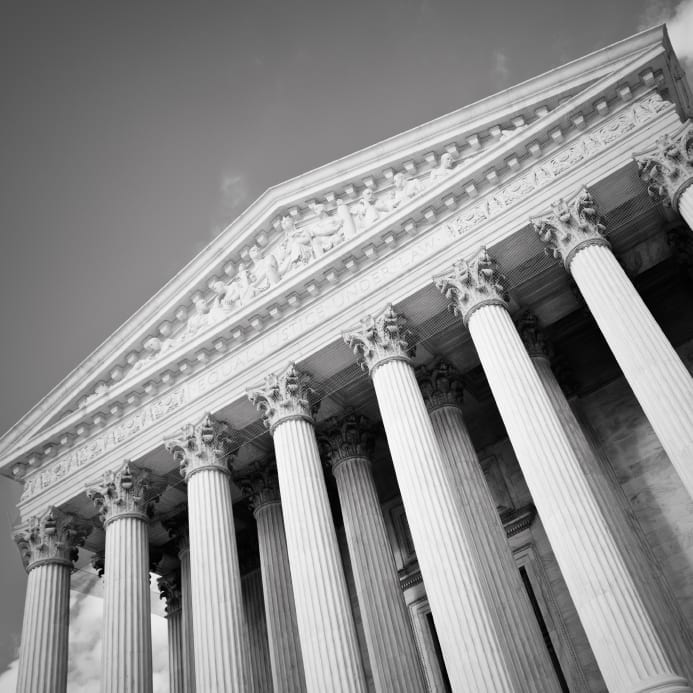 The Supreme Court today will consider the Environmental Protection Agency's right to regulate greenhouse gas emissions, though the scope of the Court's ruling is unlikely to be as broad as challengers from industry had hoped. In 2007 the Court decided that the EPA needed to determine whether emissions from cars and trucks caused environmental damage. The EPA in 2009 found that they do, and in 2010 the agency adopted new standards of efficiency for some vehicles. Before the court today, the EPA will defend a permitting process "triggered" by its new vehicle standards, a program to regulate "stationary sources" of power – coal-fired plants, chemical facilities and oil refineries. Industry will argue that the EPA is overreaching its authority.
The Obama administration's effort to combat climate change, though not directly at issue in this case, could be dealt a blow if the Court agrees with industry and finds the EPA has an overly broad interpretation of the Clean Air Act. Just last week, the Administration announced it was recommitting to the issue of climate change by proposing a $1 billion "climate resilience fund" as part of the 2015 budget.
Republican lawmakers have painted EPA regulations as bad for business: "EPA is engaging in an endless pursuit of new regulations, including proposed regulations that would make it impossible to build a new coal-fired power plant in America," Rep. Ed Whitfield (R-Ky.), chairman of the House Energy and Power Subcommittee, said in a statement. "EPA's greenhouse gas regulations reflect an unprecedented expansion of regulatory control over the U.S. economy, and are estimated to cumulatively impose hundreds of billions of dollars in new compliance costs, which only threatens job growth and affordable energy prices."
Regardless of the Court's decision, the Obama administration is expected to move forward with environmental efforts aimed at climate change. More emission standards for existing power plants, announced in September, are expected to be formally issued in June.