Texas Firm Will Cut Hourly Rate In Half For Mexico's Gun Lawsuit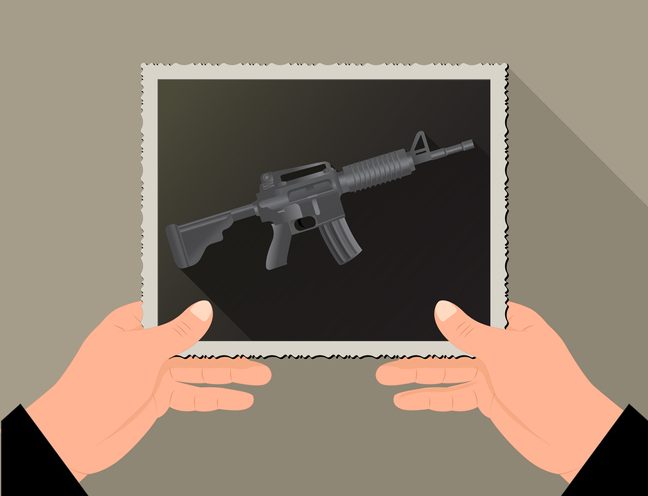 The law firm representing the Mexican government in a lawsuit targeting major U.S. gun manufacturers is cutting its hourly rate for senior attorneys from $1000 to $500, according to a report from Reuters. Rates for junior lawyers will be capped at $275, and the total for a year's billings will be capped at $1 million unless both parties agree otherwise, The billing information for plaintiff law firm Shadowen PLLC, based in Austin, was made public as part of a filing required by DOJ under the Foreign Agents Registration Act, which requires U.S. law, lobbying and public relations firms to disclose certain advocacy relationships with foreign clients.
As explained by New York Times correspondent Natalie Kitroeff on "The Daily" program, the plaintiff's case rests on two main arguments. The first targets what the defendant companies do, or fail to do, to prevent so-called straw purchases of their products.  According to the Mexican government, as many as 90 percent of guns recovered in Mexico were smuggled across the border from the U.S., where they were originally purchased by straw buyers. (It's extremely difficult for a private party to buy a gun legally in Mexico, and assault weapons purchases are out of the question.)
The second argument, echoing a strategy in a case brought by some family members of children who were gunned down at Sandy Hook Elementary School, relies on an exception to the Protection of Lawful Commerce in Arms Act, or PLCAA. That law, intended to protect gun manufacturers from liability for crimes committed using their products, includes an exception that may apply when the allegation relates to how the product is marketed. Mexico is also invoking one argument that apparently has never been made: that the PLCAA does not apply when the cited crimes occur outside the United States.
This case is widely acknowledged to be a longshot, according to Kitroeff, but she notes the Mexican government "is pursuing what appears to be an entirely novel legal argument, so it's hard to say how the court is going to read that."
Attorney Nick Shadowen, one of two Shadowen brothers on the gun case, says in an article on the firm's website that we have "the firepower we need, and if we need more – we'll get it." They've received offers of help, he says, from some large national plaintiff firms and lawyers from the Brady Campaign to Prevent Gun Violence.
Find this article interesting?
Sign up for more with a complimentary subscription to Today's General Counsel magazine.