The Anti-Vaxxers New York Law Firm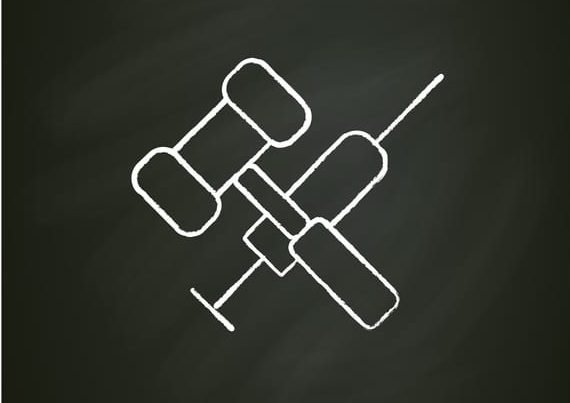 The anti-vaccination movement has proven to be more potent and extensive than most experts anticipated. It ranges from fantasy conspiracy mongers who claim the virus is a byproduct of 5G technology to high-profile public figures like Robert F. Kennedy Jr., founder of the anti-vax Children's Health Defense.
Now, according to an article in The Washington Post, a New York law firm has emerged as a major coordinator and litigation arm for the movement, swinging a litigation ax that's heavy enough to make many potential opponents shrink quietly away. Siri & Glimstad has sued or threatened to sue nursing homes, universities, and a sheriff's department, the main issue being mandatory vaccination policies. With offices in New York, Los Angeles, Miami and Phoenix, the firm has an impressive record, including, per its website, "extensive experience handling domestic lawsuits that intersect with foreign legal proceedings." Its two name partners, both former clerks for justices of the Israeli Supreme Court, have represented a wide range of both commercial and individual clients, ranging from a casino management company to tenants' groups and asylum seekers.
Possibly the most formidable of the anti-vax groups, the Texas-based Informed Consent Action Network, paid $1.3 million to Siri & Glimstad in 2019, the last year for which the Washington Post could obtain the numbers. That was pre-pandemic and presumably expenditures have since increased. In an ad that appeared on the website of the Children' Health Defense blog, ICAN offered to support legal action and implored readers to get in touch if "you or anyone you know is being required by an employer or school to receive a covid-19 vaccine."
Among the early targets of Siri & Glimstad, the Post reports, was a 160-year-old skilled-nursing facility in Wisconsin, which tried to implement vaccination requirements following 15 coronavirus cases and two deaths. The Post article goes into some detail about what happened next, taking the story up to mid-May, when a county health services committee voted to recommend the facility revoke the mandatory vaccine requirement and reinstate employees who had been let go after they refused shots.
According to the Atlantic magazine's COVID Tracking Project, less than one percent of the U.S. population lives in nursing homes, but up to March of this year they accounted for 34 percent of U.S. Covid deaths. Failure to protect long-term care [LTC] residents has resulted in "staggering losses," the report said. Specifically, using state LTC and federal nursing home data, the report estimates that as of March about eight percent – nearly one in 12 – of U.S. LTC residents died of Covid-19. For nursing homes, the figure was one in 10. -Today's General Counsel / DR
Find this article interesting?
Sign up for more with a complimentary subscription to Today's General Counsel magazine.