The Case for Traditional Corporate Investigation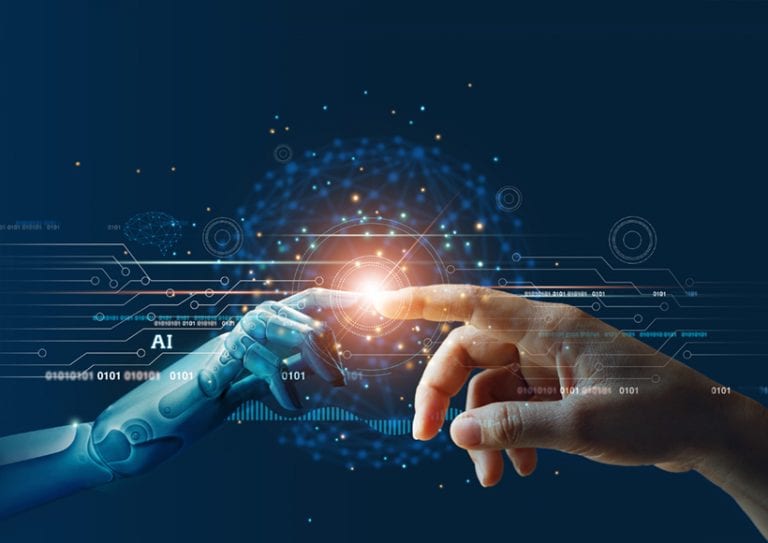 Today, general counsel rely on corporate intelligence companies for investigative due diligence, asset identification, litigation support and cyber investigations. Because the pandemic is permanently changing how we do business, it is important to start a conversation on the role of advanced technology in those investigations. Looking at the prospects of corporate investigations amid the rise of AI will help corporate counsel gear up for trends involving risk mitigation, fraud prevention and other sensitive corporate affairs.   
Corporate intelligence craft still has an undercurrent of shadowy business practices used for industrial espionage and tracing hidden assets in exotic locales. However, in recent decades, it has evolved from cloak-and-dagger tradecraft into a multi-billion-dollar endeavor. Key players range from private investigators and database providers to multinational consulting houses, all of which are increasingly implementing new technologies amid a competitive market and cost-conscious clients.
Talks (increasingly via Zoom) at recent legal conferences from New York to Singapore underscore three hot topics of growing importance across legal and corporate intelligence communities:
-Fraud is becoming digital and borderless, often in the form of cyber threats.
-Enterprises that operate world-wide demand reliable, cost-effective and pandemic-proof investigative due diligence solutions to screen potential business partners.
-Investigative companies are offering more AI-driven services.
In response to client demand, corporate intelligence firms are increasingly implementing new technologies. But is AI the savior of corporate investigations? Or is it pushing the trade to rely on products that could quickly become commodified?
AI IN CORPORATE INVESTIGATIONS
In the face of evolving scams and industry competition, corporate investigative firms are being shaped by the evolution of new technology. For example, internet-based databases almost eradicated the need for court runners to hand pull records. Now, investigative companies are switching to machine learning and automated technologies, particularly when it comes to due diligence and anti-money laundering (AML) investigations.
AI-based background checks lead to a false sense of security due to a reliance on aggregate risk scores.
Startups like Checkr and document verification services like Onfido aim to give established background check companies a run for their money in the low-end segment of mass due diligence. In addition, IBM's Watson offers corporations anti-fraud programs rooted in AI and mass data analytics.
Unaffected by travel restrictions and social distancing measures, AI-driven investigative products seem attractive, particularly for uninterrupted assistance with due diligence, fraud detection, asset identification and internal investigations. AI can also help speed up data filtering and sorting, lay the track for analysts, and, in some cases, ease the data crunching workload of in-house counsel, attorneys and compliance professionals.
Even so, AI does not come without limitations. AI-based background checks lead to a false sense of security due to a reliance on aggregate risk scores. This confidence allows perpetrators to exploit loopholes, potentially increasing risk.
And while cyber defense can use patterns to detect and prevent some levels of fraud, criminals are continually creating new ways to swindle businesses.
In one of the newest schemes, criminals used AI to generate a voice replicating a CEO and gave instructions for an accountant to wire funds. This deception represents a new generation of phishing that will be hard to detect by simple algorithms, as they have been specifically designed to exploit human weaknesses.
Similarly, deceit tactics utilizing human authority bias (e.g., a scammer pretending to be an FBI agent to swindle employees out of company funds by claiming identity fraud) may only be possible to counter by human intervention.
There are also several other problems preventing a complete embrace of AI in investigations:
Cost. Unless AI applications are scalable for repetitive work procedures, it may not be cost-effective to hire an AI engineer to replace a good researcher, investigator or analyst.
Data Access. Public records and proprietary sources cannot easily be crawled by AI.
Accuracy. AI cannot yet distinguish between persons and companies with common names, providing only 96 percent accuracy.
OLD SCHOOL DETECTION
AI cannot yet replace most old-school investigative methods, nor can it replicate human-based investigative creativity and curiosity, particularly when investigating complex or confusing matters. Even seemingly straightforward due diligence checks on executive hires, potential joint venture partners or acquisition targets may backfire when they do not include human-powered reputation inquiries and research. Wire transfers to offshore accounts may be machine-made and cloaked behind corporate shells, but humans initiate the transaction. It takes the human element to combat fraud because machines do not commit fraud, humans do.
Corporate investigators must have extensive knowledge of research techniques, surveillance methods, industry-specific equipment and interviewing techniques to tackle the menace created by con artists. By building local relationships and acquiring grassroots knowledge, researchers can use content memory or gut feelings to make or break a case.
In the current climate of lockdown and quarantine, private intelligence operatives continue to conduct interviews via secure video chat services. It's the old face-to-face interview done online. Tools like this need to be applied carefully amid the privacy laws and cyber threats that govern corporate investigation, but they will replace in-person interviews and meetings at an increased rate. Conducting investigations remotely presents a significant opportunity to save money and speed up the investigative process. Nevertheless, local knowledge and nurtured relationships are essential. So is the in-depth understanding that only human intelligence can bring to bear on fraudsters' methods.
Balancing new technology with human intelligence will be the key to survival in the corporate intelligence world. The human touch is still necessary to crack not only the biggest and most complex of legal cases but also simple background checks. All algorithms have limits. Investigative challenges facing corporate counsel are complex. While AI can cast a wide net in a short time, high-stake matters still rely on human intelligence.
Because of this, corporate intelligence is seeing a strong resurgence in retrospective techniques and initiatives. While AI continues to gain popularity, human intelligence remains the only truly reliable way to obtain and evaluate crucial intelligence, build a case, mount a defense or close a transaction. Human intelligence is more art than science, something with which AI cannot yet compete.
Benjamin Kunde is Executive Vice President of Investigations at the New York headquarters of Interfor International, a corporate intelligence firm. He oversees complex due diligence, litigation support, and high-profile asset recovery matters.
Article originally appeared in Today's General Counsel's digital magazine:
Find this article interesting?
Sign up for more with a complimentary subscription to Today's General Counsel magazine.