The Cheshire Cat and Insurance Carriers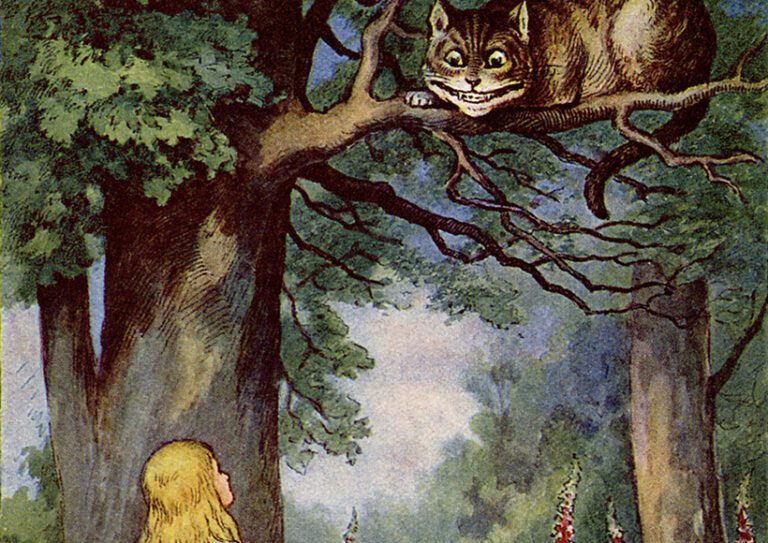 The Cheshire Cat, a character created by Lewis Carol in Alice's Adventures in Wonderland, would allure by his looks, confuse or annoy those who encountered him with complex philosophical points, then disappear into thin air. After the Cheshire Cat receives a death sentence, it makes all but its head disappear, thus sparking debate about whether only the cat's head without a body constitutes decapitation. Then the cat completely disappears, leaving nothing but its alluring grin and utter confusion.
Insurance carriers are like the Cheshire Cat. They lure customers with catchy advertisements, and then issue policies filled with complex and confusing terms. After major losses, they arrive on the scene, then suddenly disappear, citing one or more policy exclusions in complex terms, a la the Cheshire Cat. A good example of this is when an insurer denies coverage for a directors and officers claim (which would otherwise be covered) citing the bodily injury exclusion.
This conundrum is attributable to insurance underwriters who view insurance coverage as clear cut with no gray areas. Thus, Commercial General Liability ("CGL") policies provide for bodily injury and property damage coverage and exclude professional services risks. Conversely, Professional Services ("PS") policies (including directors and officers, errors and omissions, professional liability, and EPLI policies) cover economic risks arising out of everyday business, and usually contain bodily injury exclusions, though some policies contain carve-out provisions to repatriate coverage for claims that would otherwise be covered.
This risk is easily mitigated by ensuring a business maintains broad form CGL Policies or a PS Policy with a bodily injury carve-out.  In the event a claim has been made, some courts have rebuffed a carrier's attempts to evade coverage for professional services claims.
In New Jersey, the Appellate Division case Search EDP, Inc. v. American Home Assur. Co. has ensured businesses still retain the protection of their professional services coverage, despite a bodily injury exclusion. In that case, an employee sued Search EDP for failing to perform a background check on a computer programmer, who assaulted the employee. Search EDP's Errors and Omissions insurer American Home denied coverage citing the bodily injury exclusion.
In finding that American Home owed Search EDP coverage, the New Jersey Appellate Division found that Search EDP purchased coverage to protect its business (screening employees), from the same risks that American Home insured Search EDP for. Finding coverage, the Search EDP court cited an older New Jersey case, stating: "the errors and omissions policy here will fairly fulfill its stated objective only by reading the bodily injury exclusion as excepting bodily injury claims alleged to have resulted from an act of professional wrongdoing."
The Search EDP court stated the proximate cause test applies in these circumstances: "Recovery may be allowed . . . where the insured risk itself set into operation a chain of causation in which the last step may have been an excepted risk." The court also invoked the reasonable expectations doctrine, finding the insured's reasonable expectations of having coverage would have been defeated by the insurer's use of the exclusion.
Other jurisdictions have cited Search EDP, including New York, Connecticut, and Pennsylvania.  Search EDP remains a time-tested decision and is a valuable tool in counteracting insurers' improper use of a bodily injury exclusion.
Other jurisdictions use the concurrent causation doctrine, which applies when a covered event and a non-covered event each contribute to a loss with the proximate cause not readily distinguishable, thus the insurer is held liable for the entire loss. In a concurrent causation jurisdiction, it is important that the policy does not contain an anti-concurrent causation clause, or exclusion.
Unlike the Cheshire Cat — who could not be tamed due to his magical ability to intoxicate people with his mischievous smile, create chaos, confuse, and disappear at will — insurance carriers can be tamed. Courts have created case law that works in favor of an insured, and the right insurance policies with the right language reduces the risk of seeing nothing but that mischievous grin when a loss occurs.
By Adam K. Gallagher
Adam K. Gallagher is a business litigation attorney at Becker & Poliakoff specializing in insurance coverage, shareholder disputes and complex litigation. He also has experience analyzing insurance coverage portfolios for businesses with the goal of identifying gaps in coverage, excessive coverage, and areas where a business is under-insured.agallagher@beckerlawyers.com
Article originally appeared in Today's General Counsel's digital magazine:
Find this article interesting?
Sign up for more with a complimentary subscription to Today's General Counsel magazine.