The Pitfalls of "Made in America"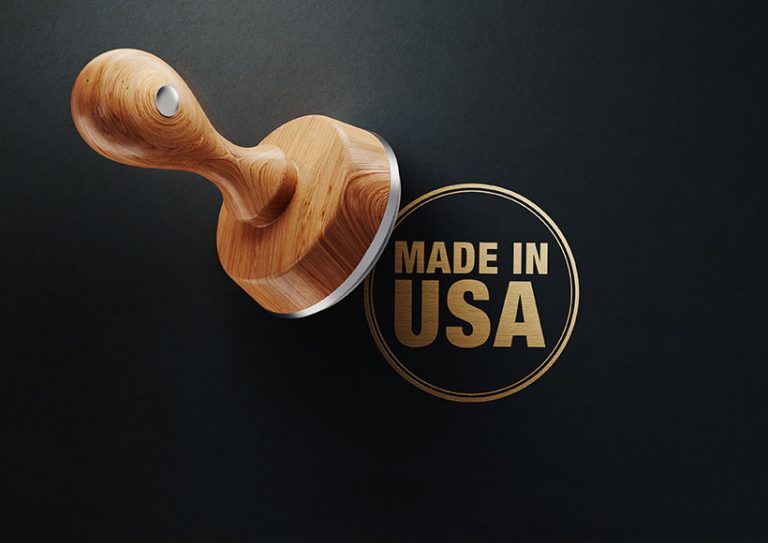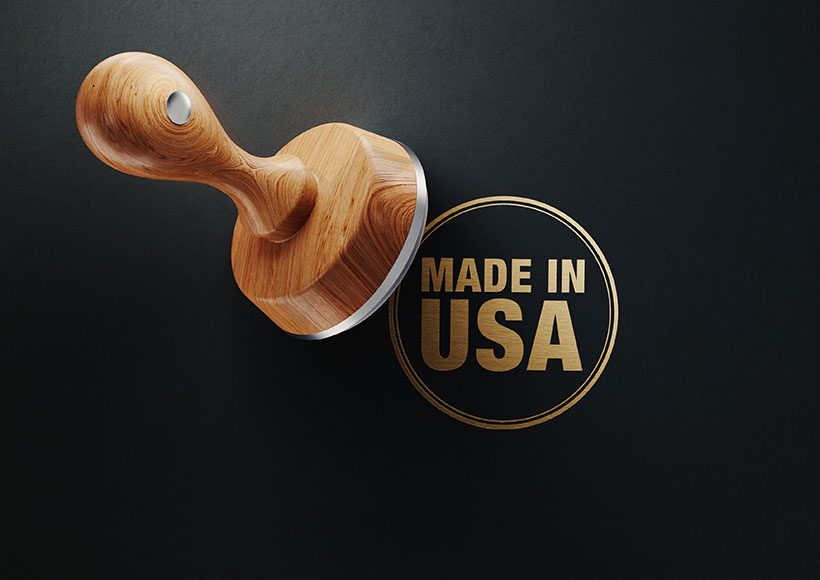 "Made in the USA" claims on products, also known as country-of-origin claims, have been a hotbed for litigation and regulatory enforcement for decades. In the 1990s, the Federal Trade Commission (FTC) developed a working definition of what constituted a false or misleading Made in the USA claim. But until recently, the FTC did not issue any regulations to codify a particular definition. 
That changed on July 1, 2021, when a new rule was finalized, which the FTC claims "will crack down on marketers who make false, unqualified claims that their products are Made in the USA." While the FTC does not substantively depart from longstanding enforcement policy, by enacting the new rule as a regulation it now has more power to issue substantial penalties for what it deems to be a misuse of the term. Thus, the FTC's new final rule could represent a sea change in this area and have downstream effects. 
Under the rule, companies are prohibited from including unqualified U.S.-origin claims on labels unless: 
Final assembly or processing of the product occurs in the United States.

 

All significant processing for the product occurs in the United States.

 

All or virtually all of the product's ingredients or components are made and sourced in the United States.

 
Critically, all three of these elements must be met. If they are not, the FTC has now deemed such uses of Made in the USA to be a per se unfair or deceptive practice or act under Section 5 of the FTC Act. The final rule also forecloses attempted work arounds by prohibiting synonyms to "made" such as built, produced, created or crafted in the United States or in America.
The FTC now has more power to issue substantial penalties for misuse of the term.
Importantly, the FTC's new rule applies to claims on labels. But what constitutes a label may not be as straightforward as that word suggests. The rule covers any mail order catalog or mail order promotional material that includes a seal, mark, tag or stamp labeling a product "Made in the USA." And it expansively defines a mail order catalog to include anything "used in the direct sale or direct offering for sale of any product or service, that are disseminated in print or electronic means, and that solicit the purchase of such products." In explaining what this covers, the FTC stated that "digital and physical labels are functionally equivalent, especially with the growth of e-commerce, and a failure to cover labels in print or electronic mail order catalogs or promotional materials would leave consumers without much-needed protection."  
This expansive definition sparked a dissenting statement from one of the FTC's commissioners, Christine S. Wilson, who expressed the concern that this broad definition, in fact, "could be read to cover all advertising, not just labeling." In her view, it is not supported by the plain language in the statute giving the FTC the authority to promulgate the rule, which limits such rulemaking to labels only.
Although the FTC assures the public that this is just a restatement rule that affirms longstanding guidance and legal precedent with respect to Made in the USA labels, there are several reasons why companies should proceed with caution.
First, although the final rule tracks the enforcement policy the FTC has been using for Made in the USA claims for several years, it adds significant new authority to issue stricter sanctions and penalties against violators that it could not issue before. Most critically, it enables the FTC to seek up to $43,280 per violation in civil penalties.
Second, with a codified FTC definition, there also comes an increased risk of downstream litigation from state attorneys general, industry competitors under the Lanham Act, class action plaintiff lawyers and enforcement from the National Advertising Division of the BBB National Programs, all of whom often look to FTC regulations as guides to impose state or private civil liability and damages. The FTC's three-pronged rule could serve as a roadmap for bringing state consumer class actions under such statutes as the California Unfair Competition Law and California's analogous Made in the USA statute.
It remains to be seen how courts will interpret the new rule and what the FTC's own enforcement practices using this rule will reveal about its scope. This is particularly true in light of the dispute among the commissioners over the scope of the term "label" and whether that definition was within the FTC's authority. 
All of this brings a new element of uncertainty and, as a result, any company should err on the side of caution with respect to making a Made in the USA claim on its packaging or advertising, or on the product itself.
By Amy Lally and Jacquelyn Fradette
Amy Lally is a partner at Sidley Austin LLP and practices in all areas of litigation, including class actions, contract dispute litigation and real estate litigation. She also serves as a global co-leader of Sidley's Consumer Class Actions practice and is a member of the firm's COVID-19 task force.  
Jacquelyn Fradette is an associate at Sidley Austin LLP and works in both the Commercial Litigation and Disputes and White-Collar practice groups. She represents clients in all areas of trial litigation, particularly in commercial and class action litigation. 
Article originally appeared in Today's General Counsel's digital magazine:
Find this article interesting?
Sign up for more with a complimentary subscription to Today's General Counsel magazine.