To CC or Not to CC: That Is the Privilege Question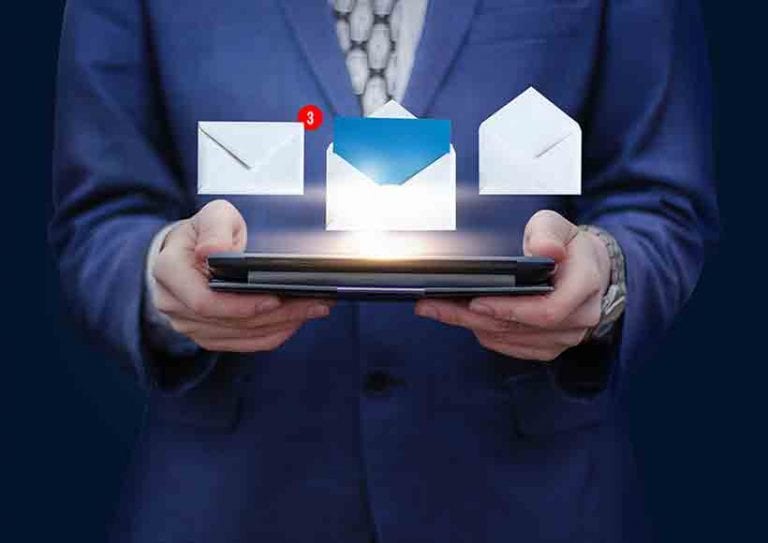 Does anyone recall the etymology of the "cc" option in our emails?
I do. Before the advent of copying machines, initially known ubiquitously as Xerox machines, lawyers would insert carbon paper between two sheets of paper when typing a letter. When the typewriter keys struck the top sheet, the carbon paper imprinted the letters and words on the bottom sheet to create a copy of the text. Thus, the letter included a "cc," or "carbon copy."
This cumbersome process necessarily limited the scope and number of persons receiving copies. But when the "cc" concept carried over to email communications, its limited scope did not. Today, any corporate employee can easily copy an in-house lawyer on emails where the primary recipient is a non-lawyer. This opportunity creates privilege issues for in-house lawyers. Courts question whether an employee's email sent to a lawyer as a secondary recipient was truly seeking legal advice.
Courts often view emails between two non-lawyer employees copied to in-house counsel as, at best, dual purpose communications. Many judges caution that an employee who merely copies an in-house attorney on an email to a non-lawyer colleague does not automatically render the email privileged. Courts scrutinize the putatively privileged communication to determine whether its primary purpose was to secure or dispense legal advice.
Sending the email to the in-house lawyer as a "cc" or secondary recipient decreases the chances of privilege.
Sending an email to an in-house lawyer as the primary recipient increases the chances that a judge will find that the purpose was related to legal advice. Sending the email to the in-house lawyer as a "cc" or secondary recipient decreases the chances of privilege. Think about it: How can the primary purpose of an employee's email be legal advice when she or he sends it to the lawyer as a secondary recipient?
Some courts have answered this question by ruling that "cc'ing" an in-house attorney on employee-to-employee communications ipso facto means that the communication's purpose could not be legal advice. For example, in a prisoner's lawsuit alleging lack of medical care against a correctional facility, the Southern District of New York analyzed whether the privilege protected communications among doctors, nurses and prison administrators that copied lawyers. The court rejected privilege protection, stating that where an employee's communication seeks a response from non-lawyer personnel, the communication is, by definition, not for the primary purpose of seeking legal advice, even if the employee copies an attorney. Similarly, in a products liability action, the Eastern District of Louisiana held that the primary purpose of emails simultaneously sent to lawyers and non-lawyers cannot be legal.
Other courts do not take such a dogmatic approach, but still require the party asserting privilege over dual-purpose emails copying in-house counsel to prove that the communication's primary purpose was related to legal advice.
In one case, an Ivy League institution lost a privilege claim over internal employee-to-employee communications that copied in-house counsel. Many of the emails were strings that copied in-house attorneys at some point with an "FYI" designation. The college argued that it expected its attorneys to review all emails sent to them for purposes of providing legal advice, whether received as the primary or secondary recipient. But it is difficult to prove that an email's primary purpose is legal advice when the string expressly says that it is "for the lawyer's information" and does not request a response. The institution also failed to submit an in-house lawyer's declaration explaining why the email reached him and what he planned to do in response. Without any evidence of a legal advice purpose, the court rejected privilege protection and ordered production of the email strings.  
Although the college was unsuccessful, other parties have achieved privilege protection for emails that simply copied an in-house attorney. In one situation, a supervisor at a state governmental agency sent three emails to non-lawyers but copied the agency's in-house counsel. In response to a privilege challenge to those emails, the supervisor submitted a declaration explaining that he "carbon copied two in-house attorneys . . . to obtain legal counsel." Comparing the declaration with the emails' content, the court agreed and upheld the privilege.  And, yes, the supervisor used the phrase "carbon copied."
The takeaway is that while "carbon copy" is an antiquated phrase, it remains alive and well, wreaking havoc on privilege claims in the electronic communication world. But we can reduce the potential privilege loss.
Let's train our employees that copying in-house lawyers on an email does not immunize the emails from discovery. Ask them to copy in-house lawyers with deliberative thought. If one believes it necessary to loop in a lawyer, mark the email as "privileged and confidential," limit dissemination and specifically ask the attorney for a response. Remember that it is better, for privilege purposes, to forward an email to counsel rather than copying her or him. Better still, send an entirely separate email seeking the lawyer's input.
If in-house lawyers continue to receive unsolicited carbon copy emails (and they will), they should take the initiative and respond by stating that they understand the employee sent the email for legal advice purposes. A privilege-related response can often remedy what non-lawyer employees fail to do. Remember, when challenged in court, the in-house lawyer must be ready to prove via sworn testimony that she or he received the email communication for the primary purpose of rendering legal advice. So, have some evidence to support a declaration. Copy that?
Todd Presnell is a trial lawyer in Bradley's Nashville office. He is the creator and author of the legal blog Presnell on Privileges, presnellonprivileges.com, and provides internal investigation and privilege consulting services to in-house legal departments.
Article originally appeared in Today's General Counsel's digital magazine:
Find this article interesting?
Sign up for more with a complimentary subscription to Today's General Counsel magazine.