Transform Your Legal Department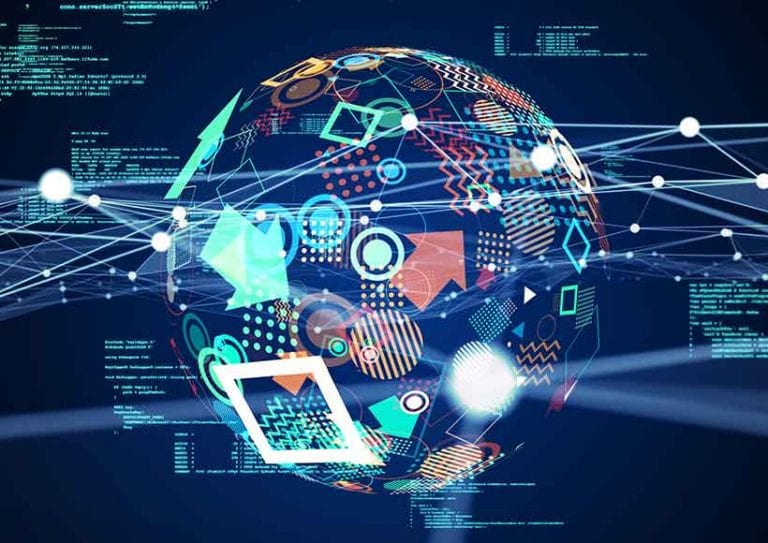 General Counsel are used to hearing the familiar mandates from the C-Suite — be more of a business advisor, generate revenue, do more with less, deliver faster. In a recent survey, 70 percent of chief executives said GCs should be a strategic business partner and key member of the leadership team. Only 55 percent of CEOs, however, said their GCs fill those roles. Clearly, CEOs and GCs have the same goal, so why aren't GCs able to be consistently viewed as a strategic partner?
GCs juggle many responsibilities. Straddling the roles of cost center manager, risk manager and revenue generator is a tall order. Mired in manual processes and budget limitations, GCs have been handcuffed, unable to think strategically about the business as often as they would like. Nor have they wielded the innovative technology necessary to use data-driven insights and streamlined workflows to deliver demonstrable, dramatic business results that wow the C-Suite.
END-TO-END TRANSFORMATION
Until now, GCs have not been pressured to engage in a full-blown legal transformation. According to a Gartner study, eight out of 10 law departments are unprepared to support their organization's digital initiatives.
GCs must be all in on transformation efforts and have buy-in from CEOs.
But as business complexity mounts and cost pressure intensifies amid a pandemic, GCs are feeling more heat to do what was unimaginable — create enhanced value and increase productivity while reducing costs and risk.
Not only is transforming the legal department essential, it is feasible. Thanks to increased cloud capacity and advances in artificial intelligence, GCs are freed up for more strategic business pursuits.
To deliver strategic value, GCs must be all in on transformation efforts and have buy-in from CEOs. That means understanding that this transition will cause short-term disruption but long-term gains. It is not just about implementing technology here and there. Digital transformation is workflows and processes. It's a mindset and commitment to a new way of doing business.
To put it bluntly, when it comes to legal transformation, you have to go big or go home. But what you put in will pay dividends. Companies that invest in transformation are discovering that an optimized law department increases productivity 20 percent, reduces operating costs by up to 45 percent, accelerates delivery 63 percent and speeds revenue generation by 35 percent. This ROI occurs because of direct law department measured gains and business unit value capture — thanks to downstream and cross-stream synergy.
The results of end-to-end transformation radiate across the legal department and beyond to build the business.
1. Reduce costs: Use AI to hunt contracts for value.
Commercial contracting is the lifeblood of many legal departments. Some Fortune 500 companies spend upwards of 75 percent of legal department resources on contracting, and it can be wasteful. According to research by McKinsey and World Commerce & Contracting (formerly IACCM), companies lose anywhere from 8 percent to 20 percent of their contract portfolio's value due to revenue leakage. For the Fortune 1000, this equates to $2.5 trillion of value leakage per year (according to World Commerce & Contracting research) due to poor contracting processes.
Forward-thinking law departments are tapping into the power of AI to surface hidden revenue potential in contracts down to the line-item level. Their efforts are yielding 10 percent improvements in contract performance. Not only are they increasing their profitability, they are improving their workflow processes. They are improving contract turnaround times and collecting revenue sooner, which decreases contract management costs.
2. Improve performance: Streamlined intellectual property practices.
COVID-19 has accelerated digital deployment across the enterprise, and that includes the law department. When a law department becomes digital — embraces automated workflows, uses data and insights to drive more informed decision-making, and adopts agile delivery models — productivity soars. For example, the law department of a Fortune 50 manufacturer recently undertook a process to transform how it handled efficiencies around its intellectual property. By transforming the IP team into a dedicated entity, expanding their resources with new skills and technical expertise, redesigning processes built together with outside counsel, and training the team on innovation, they saw a $50 million recurring annual revenue gain.
3. Reduce risk: AI pattern recognition reveals risks hiding in plain sight.
To manage risk, you need clear lines of sight. End-to-end legal transformation empowers teams with a bird's-eye view of every inbound and outbound risk-related activity across the enterprise. With an expanded vantage point, legal can identify risks they didn't even know existed, pinpoint areas to prioritize and anticipate trends.
Take, for example, a $25 billion company that was still relying on Excel to manage ethics and compliance data. With myriad manual processes at play, responding to the business was taking twice as long as necessary. Legal knew they required a bigger budget; but without having a handle on their data, they couldn't make a compelling case to the C-Suite for more resources.
Integration and automation were the heart of that transformation strategy for the department. They modified roles and responsibilities, instituted advanced technology, and supercharged the legal team's response time to uncover unseen risks.
What is the moral of the story? Legal got a bigger budget.
SHOOT FOR FAST RESULTS 
Legal departments are experiencing real and robust results by embracing digital, but the enormous potential of transformation has yet to be fully realized.
A successful digital transformation should start delivering tangible results in a matter of weeks, not months or years, and set companies on an upward trajectory of value realization for years to come. Law departments face important questions: Can you get buy-in across the organization? Can you quickly get people using the new technology? Can you get talent to profoundly change the way they work, i.e., to become digital citizens?
Getting started on digital transformation begins with a vision. All the key stakeholders and leaders need to agree on the art of the possible. Have a meeting and outline your optimized law department. When you have consensus, get out of the gate with strong change management and customer experience strategies. Once you have buy-in, go all in.
By David Edelheit
Dave Edelheit serves as Chief Digital and Transformation Officer for UnitedLex. He has digital transformation experience in multi-country, multi-cultural ecosystems within complex geopolitical landscapes. He is currently enrolled in a global executive leadership program at Yale University.
Article originally appeared in Today's General Counsel's digital magazine:
Find this article interesting?
Sign up for more with a complimentary subscription to Today's General Counsel magazine.