Trump Taps Veteran PI Atty For His Censorship Case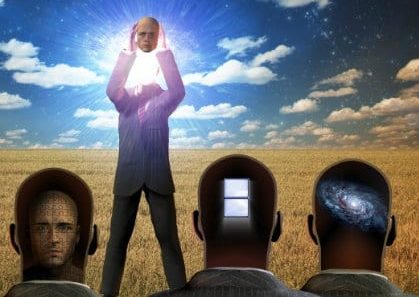 To represent him in a lawsuit targeting the three major social media platforms and their CEOs, the former president has enlisted a legal team headed by John P. Coale, a seasoned, eccentric and highly successful personal injury attorney. Coale was one of the first to head for India and represent victims of the 1983 Bhopal disaster, and he was one of the principal attorneys who worked on the multi-billion dollar tobacco settlement of 1997. Interviewed in a recent Reuters article, Coale said that about three months ago he was engaged to put together a team for Trump's censorship lawsuit, a putative class action that was filed in federal court in Miami. "A lot of people will view this as a Donald Trump case," he said. "I view it as a 1st Amendment case."
Coale is likely the only attorney on either side of this matter who has completed an OT 6 Scientology audit, having moved up the organization ladder from OT 4 in 2017, according to a Scientology tracking website under the aegis of former Village Voice editor Tony Ortega. The OT 4 audit, according to Ortega, "helps a person put the invisible alien entities sticking to them through drug rehab."
In a compendium of information about Coale in the online publication "Heavy," he comes across as a straight talker, albeit with a highly unconventional lawyer's bio. He got into Scientology in the 1980s because he had a drug problem and Scientology helped him handle it, he said in a 1998 interview. He has supported politicians on both sides of the aisle, and he is a long-time friend and was a staunch supporter of former Maryland Governor Martin O'Mally in his bid to become the Democratic presidential nominee in 2016. He backed John McCain in 2008, advised Sarah Palin when she was considering running for president, and is said to be a friend of Hillary Clinton. The Heavy article also reports that Coale has survived some major medical problems, including throat cancer, and that his wife, journalist and former Fox News personality Greta Van Susteren, bristled at headlines calling that diagnosis "devastating." On the contrary, she said, they were lucky it was caught early and she sympathized with those who were not so lucky.
The Reuters article notes that some large law firms have shunned Trump following his persistent claim that he won the presidential election and the events of January 6, and that more and more he is turning to solo practitioners or attorneys from smaller firms.
Find this article interesting?
Sign up for more with a complimentary subscription to Today's General Counsel magazine.