Trumpies, Police, Sued Over Attack On Biden Campaign Bus In Texas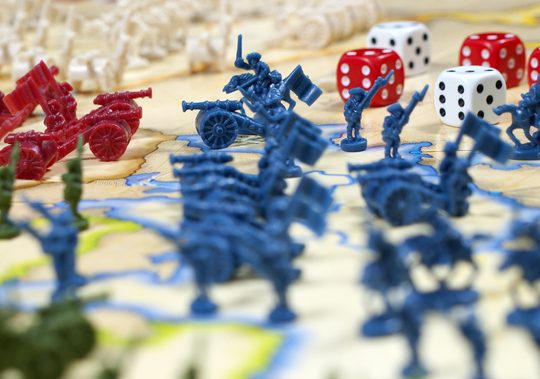 Plaintiffs in a lawsuit that was filed after a Biden campaign bus was hemmed in and harassed on the highway by Trump supporters have filed an amended complaint. As reported in the Texas Tribune, it includes previously uncited transcripts of 911 calls and social media chatter among officials from the town of San Marcos, as they refused to respond or provide an escort for the beleaguered bus while making private jokes about it.
The episode occurred in October of 2020 on I-35, as the bus was traveling from San Antonio to Austin. Texas. As it passed through the town of San Marcos, about 30 miles from Austin, it was swarmed by numerous vehicles, mostly pickup trucks, festooned with flags and Trump signs. Two lawsuits were filed, one naming some of the Trumpies, the other naming San Marcos officials. Some of the named drivers were identified by social media posts on which license numbers were visible.
In one of several existing YouTube posts of the event, a clip from Global News shows a black pickup tailing the bus at a distance of what appears to be just a few feet, with the entire caravan moving at highway speed. Suddenly the truck veers left and "bumps" a white SUV being driven by a Biden campaign staffer. The bus driver is one of the plaintiffs, and it's alleged he suffers from psychological and emotional injury and since the episode has been unable to drive a bus.
According to the amended complaint, at one point a 911 dispatcher, on the phone with a Biden staffer, says there would be no escort, but if "you feel like you're being threatened or your life is threatened, definitely call us back." The staffer replies, "Are you kidding me, ma'am?" He says that his life has already been threatened, and again requests an escort.
Both lawsuits allege violation of the federal Ku Klux Klan Act of 1871. The Trump supporters are alleged to have organized a "politically-motivated conspiracy to disrupt the campaign and intimidate its supporters," while the law enforcement officials and the city of San Marcos are alleged to have been aware of "acts of violent political intimidation" and failing to intervene. The campaign is said to have canceled three events following the harassment, citing safety concerns.
Find this article interesting?
Sign up for more with a complimentary subscription to Today's General Counsel magazine.