Trying a Case In a Judicial Hellhole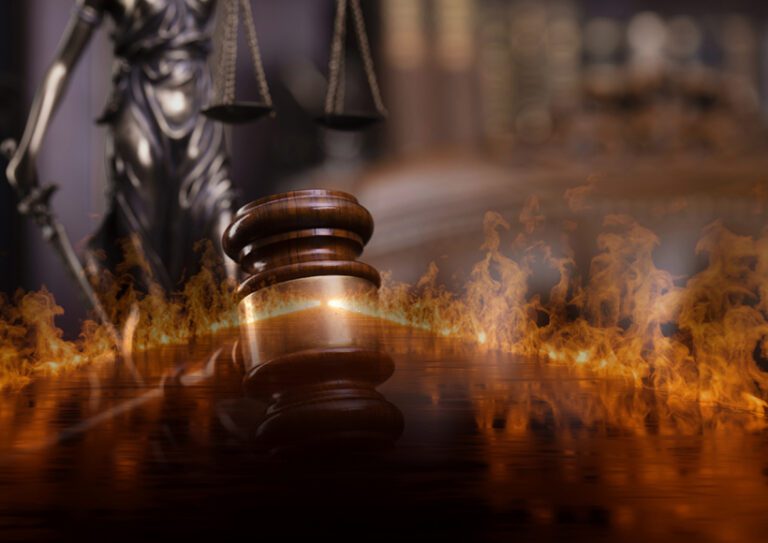 For anyone whose practice focuses on mass torts or a national counsel practice, litigating in a judicial hellhole is not uncommon. I finished 2022 with trials and defense victories in Chicago and Los Angeles and not long before that, successfully tried a case in Philadelphia. According to the American Tort Reform Foundation that's three of the top five current Judicial Hellholes for defendants (Georgia and New York complete the list).
Being in these venues is not simply a product of bad luck. Plaintiff's attorneys do a great job spotting trends in terms of increased verdicts, as well as favorable changes in the law. This is why the list rotates. In 2010, the top five were South Florida; West Virginia; Cook County, Illinois; Atlantic County, New Jersey; New Mexico Appellate Courts.
Despite my good fortune in these venues, there is no secret sauce or magic in trying these cases. It takes hard work and a lot of common sense strategy that is often overlooked.
Here are some things to keep in mind if you're trying cases in similar venues.
JUDGES
For the most part, judges in various venues are relatively similar. If your judge was a public defender or worked at a public interest organization, they trend towards plaintiffs. If they were a former prosecutor, they will adhere to the rules of evidence more strictly, thus being more favorable to defense.
Is there any concern that it will be a disadvantage that you are not from the venue? Generally, this has not been an issue for me. Most larger tort cases tend to be filed in metropolitan areas where they see attorneys from across the country.
But, to be clear, being home-towned  by a local judge does happen. A while back, I tried a toxic tort in a well-known mid-west venue. My co-counsel and I were the only two attorneys from the West Coast. The trial judge was obviously familiar with the local plaintiff's attorney, and a number of the defense attorneys. He would refer to counsel by their last name. However, he referred to my co-counsel and me as the "California Boys." The first time, everyone in the courtroom chuckled. By the third time, I knew what was happening.
There are steps you can take to avoid this. First, hire a local counsel that regularly practices in the courthouse where your case is venued. Sometimes, because they already have national counsel, companies want to economize by hiring local counsel based on costs. Big mistake. You gain automatic credibility if your judge sees your co-counsel as a familiar face. Hire a co-counsel active in the state bar, and if possible, someone who is on the judicial panel that nominates or vets judges.
Finally, know local rules and rules of evidence for the venue inside and out. If you talk and act like an attorney that knows the rules, the trial judge is more likely to forget you are not native to the jurisdiction.
TRIALS
If you thought people hated serving on juries pre-Covid, the disdain for being called to jury duty now has gone up exponentially. You need to shorten your defense case as much as possible. Jurors do not want to sit around for weeks in trial. Since your main part of the case is last, jurors will often take it out on the defense if they feel the case is needlessly dragging on. In my last trial, we were able to cram a trial that would normally last several weeks into one. While this took a lot of organization and very late nights, we reaped the benefits.
In a toxic tort, products liability or any case where the defense will typically rely heavily on scientific studies, jurors are now more skeptical than ever when presented with evidence from governmental or regulatory agencies.
Plaintiff's attorneys do not need nor care about the science. In a toxic tort case, it is a common tactic to simply argue that chemicals are bad and that your client's chemicals must be the reason their sympathetic client contracted cancer.
To combat this, keep the scientific presentation as simple and concise as possible. Keeping an expert on the stand for multiple days probably shows your client how smart you are and how much effort you put into the case, but this will likely go over like a lead balloon with the jury.
Ultimately, your greatest asset is your experience as a trial attorney and understanding the venue where you are about to defend your client.
Wish me luck in 2023. I am off to my next trial in a judicial hellhole. If I end up trying cases in Georgia or New York this year, I will have accomplished the quinfecta!
By Robert Kum
Robert Kum is partner at Duane Morris. He is a trial attorney focusing his practice on complex litigation matters concerning toxic torts, products liability, catastrophic injuries and business disputes in state and federal courts, and across industries including automotive, chemical, and construction. RKum@duanemorris.com
Article originally appeared in Today's General Counsel's digital magazine:
Find this article interesting?
Sign up for more with a complimentary subscription to Today's General Counsel magazine.