U of Iowa Sued Over Alleged Racism In Football Program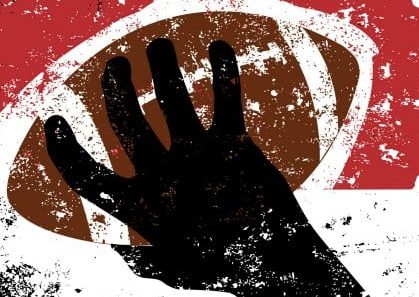 In October, an attorney representing eight former University of Iowa football players demanded a $20 million payout for the plaintiffs and other alleged discrimination victims, as well as a number of remedial actions by the university, including the firing of the head football coach, an assistant coach and the school's athletic director, and mandatory training for athletic department personnel. The tone of the university's response was accommodating, noting that some of the demands had already been met. But the monetary and dismissal demands were rejected and earlier this month the same attorney filed a lawsuit against the school, with 13 named plaintiffs.
The plaintiff case presumably will look at least in part to a report on the culture of the university's football program, researched and written by law firm Husch Blackwell at the behest of the university and made public in July. Among the report's findings: The Iowa football program "has historically adhered to a philosophy (the "Iowa Way") that mandates uniformity and discourages individualism. Many Black players expressed difficulty adjusting to the program's culture as a result, explaining that they were required to conform to a `mold' that appeared to be built around the stereotype of a clean-cut, White athlete from a midwestern background. Numerous rules, both formal and perceived, requiring conformity around hair, clothing, jewelry, and tattoos left many Black players feeling isolated, targeted, and unwelcome in the program…"
The report stated at the outset that while some the findings were corroborated by numerous sources, others were disputed, and the investigators did not presume to make a final determination about the veracity of allegations.