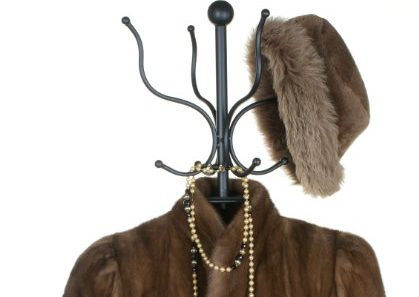 Sam Bankman-Fried was set to testify on his own behalf before the House Committee on Financial Services when he was arrested in the Bahamas at the request of U.S. authorities in December. Many wondered why, at that stage of a process that he must have already known could send him to prison for a very long time, he would contemplate such a thing. Forbes obtained a copy of his prepared never-delivered remarks and reprints them in their entirety, all 18 pages. Forbes also published a second article that provides some of the highlights.
So too does Above the Law Senior Editor Kathryn Rubino in her post, which notes as part of the headline, "SBF doesn't pull any punches complaining about Sullivan & Cromwell." That's a reference to the fact that in his remarks, Bankman-Fried makes very clear (or wishes it to be made clear, and it's possible the court will spend some time parsing that distinction) that he considers himself to have been ill-used by his attorneys from Sullivan & Cromwell and the court-appointed CEO of what's left of FTX, John Ray.  Notably, SBF maintains they pressured and strong-armed him into filing for Chapter 11, he implies for their own reasons. "In the Enron bankruptcy," he says in the testimony document,  "law firms including Sullivan and Cromwell were paid roughly $700m (!!!) in fees from funds that would otherwise have gone to creditors."
Many will wonder what he was up to in this document, which is dense, emotional, convoluted, and personal. ("I need to put it on the official Congressional Record," he says near the end, "that I am, and for most of my adult life have been, sad.") One possibility is that he was a self-absorbed fool, another that in his own mind he believed himself to be innocent, another that he wanted to convey, to the world and possibly to prosecutors, essentially that he was no Bernie Madoff. When Madoff's project was discovered, it was clear he knew exactly what he was doing and he had known it virtually from the beginning, for years, and possibly that he also knew at some point the ax was going to fall. His business was "one big lie," he told his sons the day before he was arrested, and "basically, a giant Ponzi scheme." Bankman-Fried believed – or wants us to believe that he believed – it would all work out. -Today's General Counsel/D.R.
Find this article interesting?
Sign up for more with a complimentary subscription to Today's General Counsel magazine.