What In-House Counsel Should Know About Immigration Law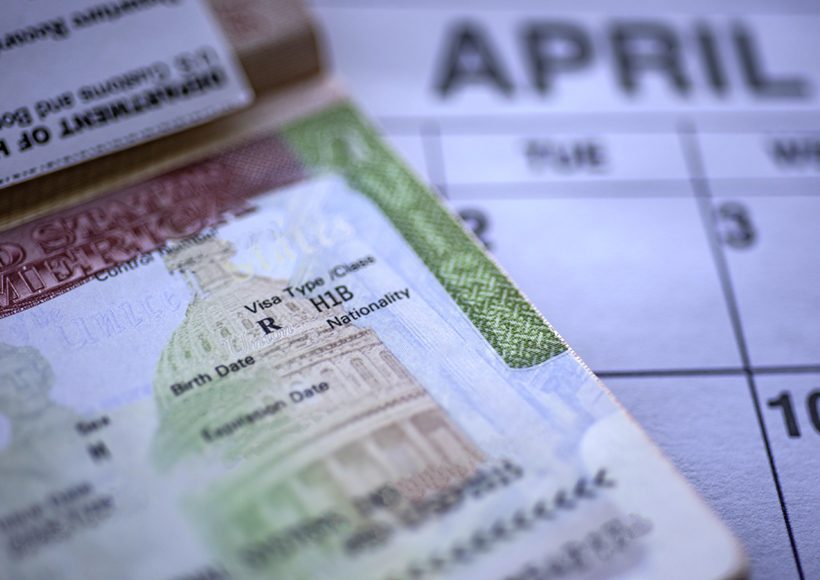 From time to time, in-house counsel must wrangle with a visa issue, whether how to continue to legally employ a talented U.S. university graduate whose practical training work permit is expiring, bringing over a manager from a foreign corporate subsidiary, even preparing for an I-9 audit. It's an area of law full of land mines for the uninitiated, and often thought of as second only to tax law in its byzantine complexity and proliferation of acronyms.
What follows is an overview of U.S. immigration law with an emphasis on business visas of one stripe or another and a link to a more comprehensive outline.
VISAS
Some legal landmarks: On March 26, 1790, the Naturalization Act established that only free whites were eligible for citizenship after a residency requirement of two years. This was the first federal law; immigration was previously under the control of the individual states. (Very) fast forward: Our immigration system is currently codified in the Immigration and Nationality Act of 1952. Significantly, November 6, 1986, marks the passage of the Reagan-initiated Immigration Reform and Control Act (IRCA) — our first laws imposing employer sanctions, criminalizing the act of knowingly hiring an undocumented worker, coupled with an amnesty program for undocumented aliens. To avoid sanctions, all employers are required to verify identity and employment authorization. Thus was born the ubiquitous I-9 form.
Five Major Visa Categories
Non-Immigrant visas (temporary visitors, e.g., work, student, visitor)
Immigrant visas (lawful permanent residents, i.e., "green card" holders)
Asylees and other special groups (refugees, temporary protected status, DACA, etc.)
U.S. citizens (born here or naturalized)
Undocumented (illegal immigrants)
The general rule as to entry by foreign persons from the immigration law perspective is that every foreign person seeking to enter the United States of America is presumed to be an intending immigrant, and the burden of proof to establish otherwise (visitor, student, temporary worker) is on the applicant. The question of non-immigrant intent often defines a successful entry or a refusal.
Available Visas
Non-immigrant (temporary employment and residency)

 

Immigrant (permanent employment and residency)

 
The key question to ask when determining visa strategy is what is the purpose of the entry? Examples are family re-unification, temporary work assignments, permanent jobs based on labor skills and tested labor market, and, lastly, capital investment. Primary criteria include family relations, education, nature of proposed employment and employment history.
Some Important Business Categories
Non-Immigrant Business Visitor. Entry without a visa (so-called visa waiver) is available to nationals of 40 countries. A classic case is the B-1 business visitor who enters to attend business meetings, receives no U.S. compensation and is not work-authorized.
Non-Immigrant Temporary Employment. Two classic categories are an H-1B petition for a professional level worker and an L-1A petition for an intercompany transferee as executive or manager. Note: The current quota of 85,000 H1-B visas is now selected by random lottery. As to L-1A, the employee must have worked abroad for the overseas company for a continuous period of one year in the preceding three years, and the overseas company must be related to the U.S. company in a specific manner (e.g., same company, subsidiary or affiliate).
Immigrant Employment-Based (EB) Green Cards. Each year 140,000 persons are permitted to become green card holders through the following EB preference categories:
EB-1-1: Persons of Extraordinary Ability in the Sciences, Arts, Education, Business, or Athletics
EB-1-2: Outstanding Professors and Researchers
EB-1-3: Multinational Executives and Managers
EB-2: Members of the Professions Holding Advanced Degrees or People with Exceptional Ability
EB-3: Skilled Workers, Professionals and Other Workers
EB-4: Special Immigrants – Religious Workers
EB-5: Investor Employment Creation Visa
Labor Certification for Green Card Filing
Immigrant Employment (EB 1, EB-2 and EB-3). The focus of green card filing is on the so-called Labor Certification process or PERM. The organization must demonstrate good faith efforts to recruit qualified American workers (print ads, job websites, etc.); must obtain a Labor Department certification as condition precedent to filing for green card; and must show that there are an insufficient number of U.S. workers who are able, willing, qualified and immediately available at the place of proposed employment. Certification also provides that employment of the alien seeking certification will not adversely affect the wages and working conditions of U.S. workers similarly employed.
Green Card through Capital Investment (EB-5). This requires an investment in a new commercial enterprise with minimum investments ranging from $800,000 to $1.8 million, depending on factors such as the area where investment is located (high unemployment, rural) and investment vehicle (direct investment or pooling into a so-called regional center). Ten American jobs must be created for each EB-5 application.
Looking for more? 
A comprehensive outline is available at this link. We also recommend www.uscis.gov, which is now quite robust, and our specialized bar association website, www.aila.org.
Jeff Margolis counsels major law firms, information technology companies, foreign investors, start-ups and Fortune 100 multinational corporations with respect to immigration and consular law. He frequently lectures before bar and trade groups, writes articles and has been an active member of the Association of Immigration and Nationality Lawyers.
Article originally appeared in Today's General Counsel's digital magazine:
Find this article interesting?
Sign up for more with a complimentary subscription to Today's General Counsel magazine.