Which Agency Will Regulate Crypto, SEC or CFTC?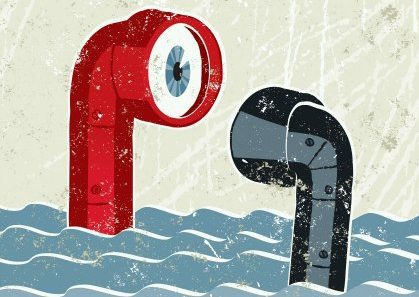 Both the SEC and Commodity Futures Trading Commission have a case for becoming the "crypto-sheriff," the arguments largely resting on the question of whether crypto is most appropriately defined as commodity or security, says John Joy, principal at a firm that specializes in representing crypto whistleblowers. Writing in the publication Jurist, Joy explains why in his view the SEC will end up the primary regulator.
The  CFTC, he says, considers many cryptocurrencies, including Bitcoin, to be a commodity and thus within its purview, specifically when traded in a futures or derivatives market. Most apps that let you buy crypto, however, would be considered spot markets, and there he says the authority of the CFTC is less clear. The SEC's authority in this area isn't clear either, but in his view what it lacks in clear authority it makes up for in "regulatory appetite" and thus has been able to identify aspects of the market that are fair game, notably initial coin offerings (ICOs) and what has been called Decentralized Finance – systems that allow people to borrow and lend cryptocurrency on platforms that are online and under no one person's control. Moreover, Joy says, SEC chair Gary Gensler has called on Congress to help the SEC by giving it additional authority to regulate crypto.
"There is certain to be some overlapping authority, and it is unlikely the CFTC will ever cede jurisdiction over the futures and derivatives markets for crypto, but outside of that, the primary regulator will need the larger appetite to enforce and the best leverage against companies to extract settlements," he concludes. "The SEC has both of these and the resources it needs to start meaningful regulation in short order. As many crypto companies dream of ringing the opening bell on the day of their public listing, the SEC is already treading on those dreams."
Find this article interesting?
Sign up for more with a complimentary subscription to Today's General Counsel magazine.