Why The Harvard Sexual Harassment Suit Is A Watershed Event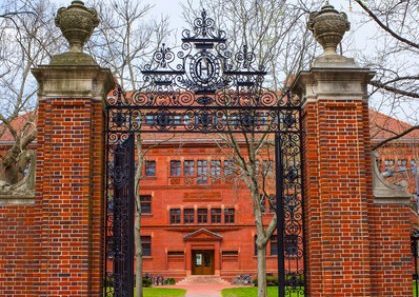 Author Leigh Gilmore, writing on Cognescenti, a site from Boston's National Public Radio station, explains why she considers a lawsuit recently filed against Harvard University to be "a watershed moment in the #MeToo movement." The complaint, available as a download link in her post, alleges in excruciating detail that the plaintiffs, three anthropology Ph.D. students, were sexually harassed in a variety of circumstances over a period of years at Harvard.
The main alleged perpetrator, John Comaroff, is a highly regarded anthropology professor with expertise in a variety of interconnected fields, including African and African-American studies, legal and political anthropology, crime, policing, and colonialism and post-colonialism. In addition, according to the complaint, he is a man who wields "extraordinary power through a sprawling professional network, having mentored generations of tenured professors placed at nearly every major anthropology department and having held visiting professorships all over the world." Moreover, for Harvard itself, his worldwide reputation and influence is said to "make him a valuable asset."
Significantly, however, Comaroff is not named as a defendant. The sole named defendants are Harvard University, its president, and its fellows, and the gist of the complaint is that the plaintiffs repeatedly complained to Harvard administrators about Comaroff's behavior, but the university "brushed them aside and opted to protect its star professor over vulnerable students."  Even as the investigatory process was being carried out, according to the plaintiffs, Comaroff was pressuring them to back off or risk irreparable damage to their careers.
This explosive  lawsuit, says Gilmore, "draws back the curtain on what decades of these practices look like in academia, as it details specific allegations against anthropology professor John Comaroff and delivers a blistering indictment of 'Harvard's decade-long failure to protect students from sexual abuse and career-ending retaliation.'"
Find this article interesting?
Sign up for more with a complimentary subscription to Today's General Counsel magazine.